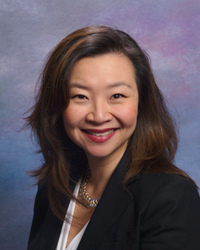 "Investing in practice transformation by becoming a medical home and optimizing health IT have become completely intertwined."
Seattle, WA (PRWEB) September 18, 2014
Qualis Health, one of the nation's leading population healthcare management organizations, has published a white paper, "Advancing Primary Care through the Patient-Centered Medical Home Model and Optimization of Health Information Technology."
Authors Jeff Hummel, MD, MPH and Peggy C. Evans, PhD, CPHIT, PCMH CCE provide guidance to organizations engaged in the work of becoming a Patient-Centered Medical Home (PCMH) by showing how health IT can bolster PCMH objectives, such as generating and providing useful data that can be applied to practice transformation efforts, and allow for better communication with all members of the care team, including the patient.
Healthcare policymakers have focused on the PCMH model for primary care as the most promising strategy to provide better, coordinated, and continuous care for patients. At the same time, the widespread deployment of electronic health records (EHRs) has rapidly transformed the landscape of ambulatory care in this country.
The white paper is available at http://hit.qualishealth.org/rec/white-papers. Timed to support National Health IT Week, this is the fifth in a series of landmark white papers issued by Qualis Health to guide the effective use of health IT. Qualis Health is recognized as a pioneer and leader in patient-centered medical home practice redesign, and also delivers health IT consulting solutions that help our partners improve and align their operational processes, information, and technology.
"As clinical providers prepare for value-based reimbursement and face increasing accountability for quality and cost, investing in practice transformation by becoming a medical home and optimizing health IT have become completely intertwined," notes author Peggy Evans, Qualis Health Director of Population Health.
While it is not necessary to possess robust health IT systems to become a PCMH or to facilitate practice transformation, it is also clear that PCMH practices that do not have health IT are at a significant disadvantage. As value-based reimbursement becomes a more certain reality for healthcare organizations, the ability to generate accurate quality reports and upload data through multiple mechanisms will be mission critical.
###
About Qualis Health
Qualis Health is a national leader in improving care delivery and patient outcomes, working with clients throughout the public and private sector to advance the quality, efficiency and value of healthcare for millions of Americans every day. We deliver solutions to ensure that our partners transform the care they provide, with a focus on process improvement, care management and effective use of health information technology. For more information, visit http://www.QualisHealth.org.