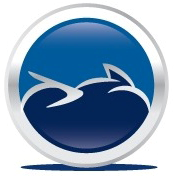 San Diego, CA (PRWEB) September 18, 2014
Discount Motorcycle Insurance now provides the tools and resources for riders to find the cheapest California motorcycle insurance available. Finding the right insurance can be a challenge. Without researching what every insurer has to offer, it's hard to know whether the coverage is good enough or comes at a reasonable cost.
On this resourceful website, quotes are available 24/7. Users can visit any time of the day to check on the best rates and all it takes is selecting a state or city to get started. Rates from major insurance companies can be found quickly. Visitors can do their research efficiently while not being subject to any sales pressure from the insurance firms.
There are also numerous articles to help riders save on their insurance. A big part of the site, these articles provide information on courses, motorcycle insurance news, safety tips, laws, and more. These resources are ideal for getting educated on important topics.
There are about 900,000 registered motorcycles in California. The state has minimum insurance coverage limits liability for motorcycle riders which are important for individuals to know about. For bodily injury, it is $15,000 per person and $30,000 per accident, while riders are liable for up to $5,000 per accident in the case of property damage.
With Discount Motorcycle Insurance, people can find coverage to protect them against these liabilities, while saving more on a policy than was previously possible. The site also makes it simple to search many insurers and find quotes fast. Motorcycle insurance is often a challenge to work into an individual's budget. These tools now make it easier to see long-term savings and have the peace-of-mind of complete coverage.
To find out more and start finding quotes on the cheapest California motorcycle insurance coverage, go to http://www.discountmotorcycleinsurance.com.
About Discount Motorcycle Insurance
Discount Motorcycle Insurance provides fast access to top motorcycle insurance companies by state or major city. Its website makes it easy for visitors to obtain free quotes quickly and learn from hundreds of articles on motorcycle insurance and related topics. The site is designed to help riders find lower insurance rates.
For more information visit http://www.discountmotorcycleinsurance.com/.