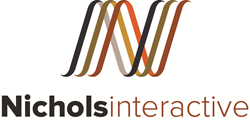 The expertise and experience Nichols Interactive brings to the table is unmatched. - Justin Laycob, Owner, Southern Explorations
Vail, CO (PRWEB) September 18, 2014
Nichols Interactive, Vail's only premier full service marketing agency, announced today that it has been selected as the agency of record for Seattle-based adventure travel company Southern Explorations. Nichols Interactive specializes in marketing, both digital and traditional, for the hospitality, resort, travel and tourism industries. Southern Explorations is the United States' leading tour operator for adventure travel to South and Central America, and Antarctica.
Nichols Interactive has been tapped to rebrand the 10-year-old tourism provider, as well as streamline their digital and traditional marketing efforts into a single integrated strategy. The branding effort began last spring, and will integrate a new website, augmented social media efforts, email marketing, advertising, search marketing with geo and contextual targeting, outreach, events and sponsorships, and public relations into the new strategy.
"We are thrilled to have been chosen to work with Southern Explorations," said Nichols Interactive Managing Director Katie Campbell. "The plethora of opportunities for this company to grow with elevated branding efforts and growth on all platforms make Southern Explorations' one of our most exciting projects."
"We are excited to partner with Nichols Interactive and extract the talent of their marketing team," stated Southern Explorations Founder and President Justin Laycob. "The overseas travel industry has changed dramatically since our inception 10 years ago, and our audience has high standards of communication, similar to that of luxury travel. The expertise and experience they bring to the table in this arena is unmatched."
Nichols Interactive – Vail's Premier Full Service Marketing Agency. For more information, call us at (970) 306-4393 or visit http://www.nicholsinteractive.com.
# # #
ABOUT NICHOLS INTERACTIVE
Nichols Interactive is Vail's premier digital marketing agency offering digital and traditional marketing services to clients in the Vail Valley, across the United States, and Mexico. As one of few full service marketing firms on the western slope, Nichols Interactive provides scalable and integrated digital, traditional, social and search marketing solutions for small and medium business in the travel, tourism and resort industries. Clients include Heritage Hotels & Resorts, Beaver Run Resort, Cranwell Golf Club, Resort & Spa, Haymax Hotels, Snell Real Estate, Trippons.com, and Asia Transpacific Journeys.
ABOUT SOUTHERN EXPLORATIONS
Southern Explorations is one of the leading tour operators to South and Central America and Antarctica. Based in Seattle, WA, the 10-year-old company was the industry's first to provide customized, small group based adventure travel tours to clients from around the globe. Their expertise and extensive network of personal relationships throughout these countries allows them to provide a 100% safety record and insight into the beauty of the landscapes and cultures of these destinations. Southern Explorations - Travel Reimagined.