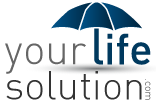 Chicago, IL (PRWEB) September 18, 2014
YourLifeSolution.com, a system which allows users to instantly compare competing life insurance products, is publishing some of the most common reasons individuals are denied life insurance. According to YourLifeSolution.com, often times people are shocked to realize that they are essentially uninsurable or that there are any requirements at all to acquiring life insurance beyond paying for it. "Life insurance is a voluntary benefit, it's not an entitlement and its cost is largely variable upon the health and lifestyle of the individual applying for it at the very time they applied for it. Not only that, but it's also completely necessary that an individual has a reason to be insured for the amount of coverage they want. This amount can't be more than what is justifiable as insuring people for more than a realistic amount is simply a bad practice for all parties involved", said Eric Smith, the founder and independent life insurance agent of YourLifeSolution.com.
Most Common Reasons for Being Denied Life Insurance According to YourLifeSolution.com:
-Having extremely high blood sugar
-Having no financial justification
-Testing positive for elicit substances (marijuana is not considered elicit)
-Having a recent bankruptcy
-Having a recent criminal history
-Having a total cholesterol of above 300
"I've seen numerous applicants denied life insurance due to a discrepancy in records. What a primary physician used to see as an issue, such as simple basil cell carcinoma, but now a specialist has deemed it to be resolved, will sometimes not get communicated back between the two. Always gather copies of reports to share with each of your doctors whenever you can so everyone is on the same page", said Bill Davidson, the founder of YourLifeQuote.com.
YourLifeSolution.com encourages even those with a minor interest in life insurance to view their own online life insurance quotes within YourLifeSolution.com's quote engine. Information can also be obtained by phone at 888.374.2764.