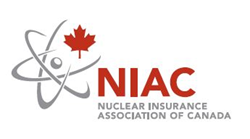 We will address how Bill-C 22 offers new opportunities for insuring nuclear liability."
Toronto, Ontario, Canada (PRWEB) September 18, 2014
Toronto, Ontario, Canada: Colleen DeMerchant, General Manager of the Nuclear Insurance Association of Canada announced her upcoming participation as expert panel moderator at this year's National Insurance Conference of Canada 2014, to be held in Ottawa, Ontario, Canada on September 23rd.
Since the Fukushima incident, nuclear operators and regulators around the world have taken significant new measures to enhance the safety of their reactors based on the lessons learned from the Fukushima disaster. In particular they have focused on preparing for unexpected external forces such as earthquakes and severe weather.
In Canada the Lac Megantic disaster has further increased the demand for energy sector safety and preparedness, fueling legislation to raise the nuclear liability limit from $75 million to $1 billion - $650 million in the immediate term – under the auspices of Bill C-22 which is currently in third reading.
DeMerchant has appeared before the Standing Committee on Natural Resources as an expert with respect to insuring nuclear risks in Canada. Her work has been published in Canadian Underwriter magazine and she has been a keynote presenter for The Canadian Institute's first Nuclear Symposium. She has also participated in OECD and International Nuclear Lawyers Association conferences on civil liability for nuclear damage.
"Among the lessons learned from Japan's Fukushima nuclear facility accident, is that communication and education is key." Says DeMerchant. "We need to tell Insurers more about the ongoing safety initiatives of Canadian Nuclear Operators, the low risk level of domestic nuclear power in Canada and the opportunities new legislation creates."
With nuclear generation providing large amounts of energy to the grid, continuity in energy delivery is one of the most critical infrastructure components facing developing countries and Canada today. Coupled with the global climate change, the demand for secure energy that is sustainable and reliable makes nuclear power an attractive option.
"Recent events in Fukushima cast a shadow on the nuclear industry, but our safety standards have never been higher." Explains Wendy Hayden, Manager, Underwriting and Operations for NIAC. "Our panel of Canadian risk experts will provide an update and understanding on Fukushima, as well as insights into Canadian nuclear safety programs. We will also address how Bill-C 22 offers new opportunities for insuring nuclear liability."
Lessons Learned From Fukushima panelists include: Terry Jamieson, Canadian Nuclear Safety Commission; Dave McCauley, Natural Resources Canada; Frank Saunders, Bruce Power.
The session details are as follows:
National Insurance Conference of Canada
The Westin Ottawa
Lessons from Fukushima - Nuclear Risk in Canada 
http://niac.biz/news/#sthash.ZjvGUC5a.dpuf
9:30-10:30am
###
For more information, please contact:
Colleen DeMerchant - General Manager
Nuclear Insurance Association of Canada
416-529-9656
colleen(at)niac(dot0biz
Established in 1958, NIAC is a voluntary, non-profit, unincorporated association of insurers providing property and liability insurance to nuclear installations operating in Canada. With members who include insurers, reinsurers and Lloyd's Underwriters licensed in Canada, we specialize in high quality insurance, risk management, underwriting and inspections for Canadian nuclear exposures.