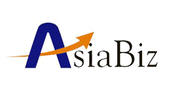 our guide, while giving an overview of the corporate tax rates, rebates, subsidies and schemes in Singapore, also advises on efficient corporate tax saving strategies
Singapore (PRWEB) September 18, 2014
As more and more foreign entrepreneurs are relocating to Singapore, with the average annual growth rate of company incorporation in the country touching 8.2 percent in the last three years, Asiabiz Services has come up with a detailed Singapore company registration guide.
The new guide gives an overview of nine steps associated with incorporating and running a successful company in Singapore.
"The city-state is known for its ease of doing business environment, robust Intellectual property protection, attractive corporate tax framework, excellent connectivity, strategic geographical location, and comprehensive trade agreements with over 100 regions of the world. Our guide will come in handy to anyone who wants to take advantage of all these benefits and start a new company in Singapore," said Mr. James Nuben, head of taxation at AsiaBiz.
The first few parts of the guide explain the methods of choosing the correct business structure, business name and business activities, depending on the company's products and services.
Notably, the key requirements to register a company in Singapore include at least one shareholder, one "ordinarily resident" director, one company secretary, a Singapore physical address, and an initial paid-up capital of at least S$1.
Getting all the applicable licenses and permits for a company such as customs, trademark, and goods and services tax, is also mandatory. The guide explains the procedures for obtaining all of these in detail.
"An important factor for any entrepreneur is taxation. Our guide, while giving an overview of the corporate tax rates, rebates, subsidies and schemes in Singapore, also advises on efficient corporate tax saving strategies," added Mr. Nuben.
For instance, the Start-up Tax Exemption scheme (SUTE) which gives tax exemption to start-ups on normal chargeable income of up to S$300,000 for each of the first three consecutive years of its operation.
The guide also details information on the funding options available to newly-incorporated Singapore companies. A few examples are the micro-loan programme, Loan Insurance Scheme and Local Enterprise Finance Scheme (LEFS) offered by Spring Singapore, the governmental agency dedicated to promote country's economic growth.
As every company incorporated under the Singapore Companies Act has several statutory compliance requirements to fulfil, the Asiabiz Services guide has a separate section enumerating these.
"The mandatory requirements include filing of annual returns and taxes, payroll management, accounting and bookkeeping. If any of these are not fulfilled, the company directors and the company secretary are held liable," concluded Mr. Nuben.
-End-
To view the full guide please click http://www.asiabiz.sg/how-to/incorporate/singapore-company/
ABOUT ASIABIZ SERVICES
Asiabiz Services is a Singapore-based consultancy offering business solutions for both local and foreign professionals, investors and entrepreneurs. Our areas of expertise include company incorporation, offshore company set-up, accounting, taxation and other related corporate services. Asiabiz Services also provides work visa and immigration services to foreign professionals wishing to relocate to Singapore.
120 Telok Ayer Street, Singapore 068589
Phone: +65 6303 4614