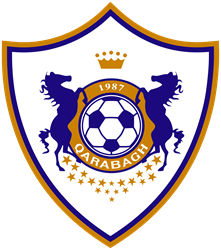 Milan, Italy (PRWEB UK) 18 September 2014
The Azerbaijani side Qarabag Agdam FK – nicknamed The Horsemen – are now playing in Group F of the UEFA Europa League for the first time in their 64 year history. They will play against Internazionale Milano on 2 October (away) and home in Baku on 11 December, and are also being pitted against St. Etienne (France) and Dnipro (Ukraine).
The sad irony is that – in fact – Qarabag Agdam FK effectively always plays away from home. One of the ramifications of the Armenian–Azerbaijani conflict over Nagorno-Karabakh is that the team is forced to share the Tofiq Bahramov Stadium in Baku – Azerbaijan's largest stadium – with the Azerbaijani national team.
The majority of the Azerbaijani region of Agdam was invaded by Armenian troops 21 years ago during the Nagorno-Karabakh war. In addition to losing its stadium, training facilities, and the players' homes, all of which were destroyed, the Qarabag Agdam FK team coach, Allahverdi Bagirov, was killed when his car ran over an anti-tank mine. The fascinating and tragic story of the team, set against the backdrop of the recent match against the Dutch team Twente, is told by Dutch sports journalist Arthur Huizinger in a short film entitled Offside: A Flying Dutchman's Obsession with an exiled Azerbaijani Football Team. The film is produced by The European Azerbaijan Society (TEAS) and directed by renowned US journalist Thomas Goltz.
Despite the UN Security Council passing resolution 853 against the occupation of Agdam on 29 July 1993, this and three other resolutions have remained unimplemented. None of the players in the current Qarabag Agdam FK squad have ever been able train or play in their hometown.