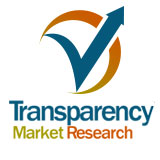 Kaolin (For Paper, Ceramics, Paints & adhesives, Cement and Other Applications) & Metakaolin (For Concrete, Mortar and Other Applications) Market - Global Industry Analysis, Size, Share, Growth, Trends and Forecast, 2013 - 201
(PRWEB) September 19, 2014
In its market research report published recently, Transparency Market Research, a U.S.-based market intelligence firm states that the global kaolin and metakaolin markets are estimated to be worth $5.34 billion and $124.2 million by 2019. The report, titled 'Kaolin Market (For Paper, Ceramics, Paints & Adhesives, Fiberglass, Rubber, Plastics, Cement and Other Applications) and Metakaolin (For Concrete, Mortar and Other Applications) - Global Industry Analysis, Size, Share, Growth, Trends and Forecast, 2013 - 2019,' is now available for sale on the company's website.
This market research report has given a comprehensive analysis of the global and regional kaolin and metakaolin market for the time period of 2013 to 2019. It also includes crucial factors like the growth drivers, opportunities, competitor analysis and the possible threats prevailing in the kaolin and metakaolin market. For clear and detailed understanding of this market both at the regional and global levels, demand forecast has been provided on the basis of revenue and volume for the 2013 to 2019 time period.
Browse the full Kaolin and Metakaolin market Report with TOC at : http://www.transparencymarketresearch.com/kaolin-market.html
Kaolin refers to a soft powder which is used as a coating or sometimes as additive in industrial products like rubbers, ceramics, fiberglass, refractories, paints and papers. However, ceramic applications make use of unprocessed kaolin. Papers and paints use kaolin as filler. White ware items like sanitary ware and tiles also make use of kaolin. Metakaolin is derived from the clay mineral form of kaolin. This variant of kaolin is dehydroxylated under controlled temperature which gives rise to an amorphous aluminosilicate which is known as metakaolin. This is then extensively applied in shotcrete, concrete and mortar.
The kaolin and metakaolin market is driven by rising demand for ceramics which is a result of rapid construction activities taking place worldwide. The demand for kaolin and metakaolin is fuelled by rise in construction activities and rising demand for concrete and cement respectively.
According to this report, kaolin these days is being replaced by calcium carbonate and this in turn is likely to bring down the demand in the global kaolin and metakaolin market. Another factor that will lead to lower demand for kaolin is the rising prices of the same.
Kaolin is applied extensively in the paper industry and in 2012 it accounted for almost 40% of the market share mainly because of rising demand for paper in developing economies like China and India. The demand for paper in these countries is driven by the governments' initiatives in increasing the literacy rates. The demand for paper in Europe and North America is declining due to greater preference being given to electronic media and the internet.
Get report sample PDF copy from here: http://www.transparencymarketresearch.com/sample/sample.php?flag=S&rep_id=2081
Browse The Press Release : http://www.transparencymarketresearch.com/pressrelease/kaolin-market.htm
This report has considered the average regional prices for calculating and estimating the revenue in the global kaolin and metakaolin market. These regional prices have been obtained from primary quotes given by direct selling regional producers, distributors and several regional suppliers. Due to rapid urbanization and industrialization in the Asia Pacific, the demand for kaolin and metakaolin is the highest in the Asia Pacific countries. Also, there are strict regulations being implemented worldwide for reduced carbon emission, which as a result is driving the demand for metakaolin which when used in cement helps to reduce carbon emissions.
In this market research report, comprehensive analysis of the significant market players has also been provided. Some of the key companies are Quarzwerke GmbH, BASF SE, Thiele Kaolin Company, Daleco Resources Corporation, SCR-Sibelco N.V, Imerys SA, LB Minerals Ltd., I-Minerals Inc., Kaolin AD and KaMin LLC.
Contact:
State Tower,
90 State Street,
Suite 700,
Albany, NY 12207
Tel: +1-518-618-1030
USA/Canada Toll Free: 866-552-3453
Email: sales(at)transparencymarketresearch(dot)com
Web: http://www.transparencymarketresearch.com/
Blog: http://www.tmrblog.com/