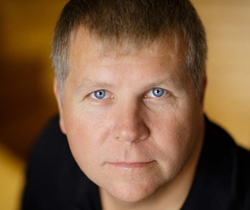 All attendees will be receiving a free 47 page E-Book based on experience gathered from over 100 sales enablement deployments.
Pittsburgh, PA (PRWEB) September 22, 2014
Mindmatrix, the market leaders of Sales Enablement software with over 100 successful deployments, is offering a series of complimentary webinars that will focus on Sales Enablement best practices. And as is the case with any strategic initiative, it's critical that you start off with a game plan.
The first webinar will be led by Craig Nelson, a Sales Enablement thought leader. For the last 15 years, Craig has dedicated his efforts to enabling companies to more effectively market and sell. Mr. Nelson has held a variety of leadership roles and has been instrumental in the growth of several startup companies that became successful public software companies, each taking a systemized approach to scale the organization by using sales enablement.
In 1998, Nelson registered http://www.salesenablement.com and subsequently co-founded iCentera in 2003 with the mission to help companies to enable profitable revenue generation. Today the iCentera solution, delivered as a service over the internet, provides a sales enablement platform to the commercial market.
In 2013, Nelson started the Sales Enablement Group (SEG) an advisory and consulting firm to guide clients on how to evolve from random acts of sales enablement to a repeatable Sales Enablement System. This webinar will cover how companies with any level of maturity can use a proven Sales Enablement System as a blueprint along with a Sales Enablement Maturity Model™ to deliver on quarterly revenue objectives while putting in place a foundation for repeating sales success.
The first installment of the series is scheduled for September 25th at 2 pm EST and will cover the following topics:
What does sales enablement mean to your organization?
· Trends and challenges for selling to today's smarter buyer.
· Creating a blueprint: How sales enablement works.
· Review the 5 step of the Sales Enablement Maturity Model™.
· How technology can deliver on the promise of sales enablement.
· Calculating the payback for maturing with sales enablement.
All attendees will be receiving a free 47 page E-Book based on experience gathered from over 100 sales enablement deployments. The e-book includes exercises to get your organization started on a path to success with sales enablement, an initiative that has quickly become a mandate to compete in BtoB sales.
Seats are limited, so register today.
About Mindmatrix
Mindmatrix's award winning software is changing the way companies sell products and services. Mindmatrix enables sales and marketing teams to be more effective through a combination of asset management, marketing automation, sales enablement and channel marketing automation functionality. Mindmatrix empowers sales and marketing teams to engage with customers and prospects through both direct and indirect channels and seamlessly across a combination of online, social, mobile and offline mediums. Using Mindmatrix, sales and marketing teams are able to spend less but sell more. Mindmatrix is a Pittsburgh, PA based company with over 800 customers spanning various industries. To find out more or to schedule a demo visit us at http://www.mindmatrix.net.