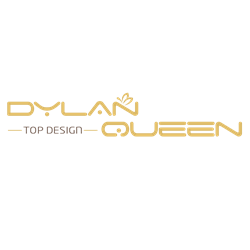 (PRWEB) September 18, 2014
Dylan Queen is well-known supplier of graceful dresses for worldwide women. The Mother of the Bride Dress is popular among ladies throughout the world. Recently, the company has unveiled its new range of mother of the bride gowns. All these items are offered at discounted prices, up to 80% off.
"We are proud to unveil our new mother of the bride apparels and launch the special offer. Also, we encourage worldwide customers to keep an eye on our homepage, as we will announce more trendy products in coming days. The promotion will not be valid forever; ladies who are in need of cheap gowns should visit our website as soon as possible," the CEO of the company says.
The company is known to supply various kinds of graceful outfits. Its products are popular for fabulous, fine workmanship and cost-effective prices. Furthermore, the company provides great online service and fast transportation services.
In addition to mother of the bride dresses, the company has many other fashionable items for sale, including flower girl dresses, evening dresses, wedding party dresses, formal dresses and so on. At the present, the company is providing big discounts on almost all of its high quality products.
About Dylan Queen:
Dylan Queen is a reliable dress company. At its one-stop website, it offers a wide variety of chic dresses, including prom dresses, evening dresses, bridesmaid dresses, formal dresses, etc. Its aim is to provide customers with fashionable gowns at acceptable prices. It frequently updates its website with new assortments.
For more details of the company and its cheap products, please visit http://www.dylanqueen.com/mother-of-the-bride-dresses/.