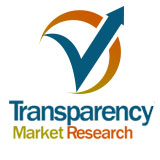 Calcium Carbonate Market (GCC and PCC) for Paper, Plastic, Building & Construction and Other Applications - Global Industry Analysis, Size, Share, Growth, Trends and Forecast 2013 - 2019
Albany,NY (PRWEB) September 18, 2014
Calcium carbonate is an organic mineral found in rocks, and is widely used for commercial purposes. It is mainly used in the construction industry as an integral building material. It is also used for road building as a limestone aggregate and as a starting material for making builder's lime by burning in a kiln. Calcium carbonate is also used for purifying iron, for making blackboard chalk, refining sugar from sugar beet, and as a material for increasing the density of drilling fluids. Additionally, it is also used in the paper industry to give it a lighter and smoother feel. The pharmaceutical industries too are recognizing myriad uses of this mineral.
According to analysts the calcium carbonate market is going to rise in terms of revenue and volume in the coming future. With strong market drivers, the calcium carbonate market is sure to pick up pace to affect the economy at large. Growing paper industry, increasing volume of global paper consumption, rising global mineral loading levels of paper grades, steady demand from plastic industry, rise in the volume of global plastic production, growing building and construction industry are some of the market drivers identified by expert industry analysts.
Browse Global Calcium Carbonate Market Report with full TOC: http://www.transparencymarketresearch.com/calcium-carbonate-market.html.
However, despite the drivers, calcium carbonate market does face its set of restraints. The biggest hindrance experienced by this market is the adverse effects seen due to magnanimous dietary consumption of calcium carbonates. However, to overcome the restraints, the economy does provide the budding market with excellent opportunities such as growing market for calcium carbonate in Asia Pacific and Latin America. The other aspect that needs to be studied is manufacturing of synthetic calcium carbonate to tap into potential markets.
Segmentation of Calcium Carbonate Industry
Calcium carbonate market is further divided depending on its type, application, and geography. Given below is the complete market segmentation of the calcium carbonate market according to the aforementioned categories.
Calcium Carbonate Market: Product Segment Analysis
Precipitated Calcium Carbonate (PCC)
Ground Calcium Carbonate (GCC)
Calcium Carbonate Market: Application Segment Analysis
Building & Construction
Plastic
Paper
Others such as pharmaceutical, agriculture, etc
Calcium Carbonate Market: Regional Segment Analysis
Asia Pacific
Latin America
North America
Europe
Rest of the World (RoW)
Asia Pacific is the largest and second fastest growing market, followed by North America. Emerging countries such as China and India are the leading nations in the Asia Pacific region. Ground Calcium Carbonate (GCC) is a growing segment due to its extensive use in non-traditional industries. Market forecast suggests that Calcium Carbonate (PCC) is expected to grow in the coming years as well.
Get report sample PDF copy from here: http://www.transparencymarketresearch.com/sample/sample.php?flag=S&rep_id=1478
Market Watch
The calcium carbonate industry is expected to grow rapidly in the coming years. It was valued at $ 15.66 billion in 2012, and is expected to reach a valuation of $ 25.01 billion by 2019. This growth is calculated at a rate of CAGR 7.0% in a span of six years.
In the same period, Asia Pacific region will grow at a CAGR of 4.4% in terms of volume demand of PCC and GCC. This will be followed by North America which will account for 20.7% of the total market share of calcium carbonate in the coming years. As for Europe, the demand will show a moderate growth.
In the forecasted period 2013 to 2019, demand for GCC is expected to grow at 2.9% as it is largely used in non-traditional end use industries and also in paper, plastic, paints and coatings. Meanwhile, PCC will grow at a CAGR of 3.9%, as it is demanded for its properties which include whiteness, brightness and opaque visibility amongst others. In the coming years, PCC will also be demanded for its use in technology as a Synthetic Calcium Carbonate (SCC), a material revered for its high purity.