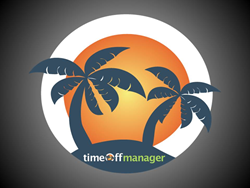 " An easy-to-use time off system for companies at a great price, with excellent customer support! Very easy to use which our employees really like. "-- B. THIESSEN, SASKATCHEWAN PARKS AND RECREATION ASSOCIATION
(PRWEB) December 04, 2014
Since the acquisition of their first client in February of 2009, Time-Off Manager has grown into a highly trusted leave management application, which is now used by over 1000 organizations worldwide. Among subscribers to Time-Off Manager, are many industry leaders that use and trust Time-Off Manager to track their employees' absences.
Ironflow Technologies Inc, creators of Time-Off Manager, would like to take this opportunity to thank everyone for their continued support. They are constantly working hard on improving their time off tracking system to help companies decrease cost and increase efficiency when managing their employees.
In addition to improvements made to Time-Off Manager, they have been working around the clock to create new products for their clients, to meet the high demand for easy to use web based software. They are challenging themselves to bring you other amazing products such as web based Time-Clock and Time-Sheet to help companies with tedious administrative duties related to employee attendance. Developers are working hand in hand to create these products, and anticipate a release to the public early in 2015.
Try Time-Off Manager to track and manage your employee leave and attendance for FREE. No credit card required. No contracts. Upgrade, downgrade or cancel at any time. Keep up with new features and news from Time-Off Manager by following us on Facebook, Twitter and LinkedIn.