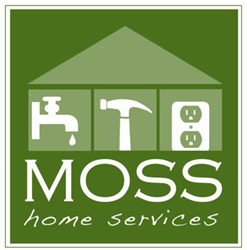 Chantilly, VA (PRWEB) September 18, 2014
Moss Home Services, an award-winning home improvement company in Chantilly, VA, is set to attend the Capital Home Show at the Dulles Expo Center in Chantilly, VA. The show takes place on Friday, September 19th to Sunday, September 21st.
Moss has been a part of the show for several years and is pleased to once again be a representative of home improvements in Northern Virginia. Moss Home Services offers superior care in handyman services, plumbing, electrical, roofing and siding and a variety of other home improvement needs. At the show, Moss will feature their James Hardie siding, one of the many services provided by the company.
Come visit Moss at the Home Show this weekend at booth #418. The Capital Home Show is located at 4300 Chantilly Shopping Center, Chantilly, VA 20153 at the Dulles Expo Center. The hours of the show are from 10 a.m.- 6 p.m. on Friday and Saturday with Sunday hours from 10 a.m.- 6 p.m.
Moss Home Services is backed by Moss Building & Design, that covers remodels including additions, kitchens, bathrooms, and basements.
Moss continues to meet the home improvement demand in Northern Virginia with their customer focused approach and industry knowledge. Moss is an Angie's List Expert contributor sharing remodeling tips and home trends and was recently featured in the Washington Post with an in-law suite addition.
Homeowners are encouraged to contact Moss or visit the website at http://www.mossbuildinganddesign.com to learn more about the services Moss provides or to request a free consultation.
About Moss Building & Design and Moss Home Services:
For home improvement in Northern Virginia, you can count on Moss Building & Design. Moss Building & Design and Moss Home Services are an award-winning, family-owned residential remodeling and home services company located in Chantilly, Virginia.
Since 2001, Moss has established a reputation for excellence in remodeling additions, kitchens, bathrooms and basements and home services throughout Northern Virginia. Their customers see them as a trusted partner, and Moss is very proud of their exceptional 80% repeat customer and referral rates. Moss Building & Design has won consumer awards from Angie's List and also has an A+ rating from the Better Business Bureau, as well as many industry building and design awards.