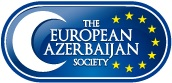 Strasbourg, France (PRWEB UK) 19 September 2014
At its regular Session in Strasbourg on 18 September, Members of the new European Parliament discussed a joint motion for a resolution on the 'Persecution of Human Rights' defenders in Azerbaijan' (Doc. RC8-0090/2014).
The European Azerbaijan Society (TEAS) is disappointed that one of the first acts of the new European Parliament was to single out one of the European Union's (EU) closest allies within the Eastern Neighbourhood for unfair criticism.
During the debate in the Strasbourg Hemicycle, several Members of the European Parliament (MEPs) maintained that the EU should be working with friendly neighbours to help them along the road to achieving the levels of democracy that, in some cases, have taken centuries – not decades – for EU countries to achieve.
MEP Ivo Vajgl (ALDE, Slovenia) said that it is right that "we fight for common values in Azerbaijan and other countries." At the same time, he underlined that "Azerbaijan is a very specific country bordering Russia and Iran", and that "Azerbaijan is an important strategic partner for the EU." He went on to say that "We, Europeans, should help them solve the Nagorno-Karabakh issue."
MEP Katerina Konecna (EUL/NGL, Czech Republic) disagreed with the discussion and remained supportive of Azerbaijan. She reminded the EP Plenary of its historical context. She also underlined that "the EU must help the government to reform, rather than destroy the country through sanctions."
Polish MEP Ryszard Czarnecki (ECR) shared this view and commented: "Azerbaijan needs to be supported as a country trying to move towards European standards and values."
Lionel Zetter, Director, TEAS said: "Many countries within the EU restrict the movements, activities and communications of their citizens in the interests of security and social harmony. Perhaps MEPs might wish to address any issues relating to human rights in their own countries before criticising the situation in a country that is suffering from a 20 year conflict that has seen almost 20 per cent of its territory occupied by Armenia, and has to cope with close to one million refugees and Internally Displaced Persons."