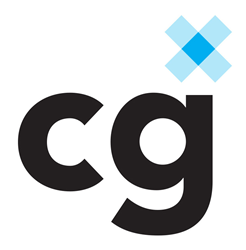 "We're very happy with the flexibility that the redesigned site gives us and pleased with The Canton Group's ability to complete this on time and on budget. It was a great partnership." -Ray Alcaraz, Xaverian Brothers
(PRWEB) September 19, 2014
The Canton Group, Baltimore's leading web development firm, has created and launched a new website for the Xaverian Brothers. The new site aligns the Catholic order of Brothers with their mission to help, encourage and edify one another through a life of Gospel witness lived in community and to respond to the Spirit's summons "to manifest God's care and compassionate love to the people of the world in these times." The new site was developed using a responsive web design, which allows users to easily access information using a desktop, tablet or mobile device. The new site also features a simple and secure donation page where supporters can more easily donate online as well as see how their gift advances the mission of the Brothers.
Ray Alcaraz, who coordinated the project on behalf of the Xaverian Brothers, said, "Working with Canton Group was very easy. Of course, we have been a customer of The Canton Group for many years, but the ability to do this redesign using new online conferencing for status meetings kept us on track and fully involved in the project. We're very happy with the flexibility that the redesigned site gives us and pleased with The Canton Group's ability to complete this on time and on budget. It was a great partnership."
About the Xaverian Brothers:
The Xaverian Brothers are an international congregation of Religious Brothers. This year marks their 175th anniversary of the foundation. In the US they are known today for their network of secondary schools, which include Maryland schools Mount St. Joseph, Baltimore; Our Lady of Good Counsel, Olney; and St. Mary's Ryken, Leonardtown. The Brothers are perhaps better known as the ones who taught and cared for Babe Ruth when he was a young boy at St. Mary's Industrial School and helped set him on his career in major league baseball. Today, in addition to their work in secondary schools in the US, the Brothers run schools and social ministries in Bolivia, Haiti, the Democratic Republic of Congo, Kenya and South Sudan. The Brothers also maintain a presence in Bruges, Belgium where they were founded.
About The Canton Group:
Consistently recognized as the leading web and software development firm in Baltimore, The Canton Group is dedicated to engineering innovative web solutions that help organizations achieve their most critical business and organizational objectives. The Canton Group has an award-winning team of cross-platform web architects and developers that are eager to help organizations use technology to innovate and successfully adapt to rapid changes in this modern business landscape.