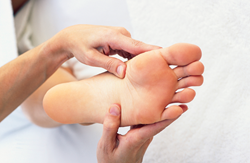 ...the perfect choice for restoration, balance, harmony, comfort and purification.
GREEN LAKE, Wis. (PRWEB) September 18, 2014
It is that time of year – time to relax, pamper and engage in health and wellness. Once again, Evensong Spa at Heidel House Resort is participating in Spa Week by offering three services at a special $50 rate Oct. 20 through Nov. 1.
Evensong Spa, managed by Marcus Hotels & Resorts, is the only Wisconsin destination spa participating in Spa Week, a national event encouraging Americans to embrace health and wellness by experiencing affordable spa and wellness treatments.
"Health and wellness should be important aspects of everyone's lives," said Druellen Kosti, Evensong Spa director. "Being a part of Spa Week, we can help highlight this importance, invite new guests to experience Evensong and express the significance of maintaining health and well-being."
Celebrate Spa Week at Evensong Spa with the Total Relaxation Massage, Evensong Signature Facial or Pumpkin Latte Pedicure:
Total Relaxation Massage: Immerse yourself in complete relaxation. This calming and soothing body massage is of traditional light- to medium- pressure and will improve circulation, relieve tension and eliminate muscle fatigue.
Evensong Signature Facial: This highly customized classic facial is created just for you. After a detailed consultation, an Evensong aesthetician will help guide you to the perfect choice for restoration, balance, harmony, comfort and purification.
Pumpkin Latte Pedicure: Indulge in a creamy, butter brûlée, whole-milk soak to relax tired legs and feet. This is followed by an invigorating pumpkin pecan body polish to take away all the rough edges. Relax with a heavenly foot and leg massage with our caramel latte lotion. Complete this treatment with the latest fall nail lacquer or buffed to a shine.
Evensong guests are encouraged to arrive early for their appointment to take part in our meditative Labyrinth Ritual or unwind in the relaxation room and whirlpool. The new Labyrinth Ritual assists in clearing the mind and transforming the body into a state of tranquility.
Generally there are three stages to the ritual: releasing on the way in, receiving in the center and returning; that is, taking back out into the world that which the guest has received. Upon completion of the Labyrinth Ritual, guests can continue their peace and quiet in the relaxation room where they will be greeted by their Evensong service provider.
As a special offer to Spa Week guests, an overnight package at Heidel House Resort is available. The Evensong Getaway package includes an overnight stay in a Northwoods room, $50 credit for the Spa Week service of choice, lunch and 20% off additional spa services. This starts at $99 per person, based on double occupancy, and does not include tax and gratuity.
Reservations are required for Spa Week services. These services are not applicable with other discounts or special offers. For more information, or to book your appointment, please call 920.294.3347 or visit http://www.evensongspa.com.
About Heidel House Resort & Spa
Since welcoming its first guests on a snowy New Year's Eve in 1945, Heidel House Resort & Spa has become a year-round Midwestern destination offering both summer and winter activities. Nestled on 20 wooded acres along the shores of Wisconsin's deepest inland lake, this full-service resort offers numerous amenities including 190 guest rooms, 18,000 square feet of meeting space, lakeside dining at Grey Rock restaurant and luxurious spa services at the award-winning Evensong Spa. Selected as the 2014 Best Honeymoon Location in Wisconsin by Wisconsin Bride magazine, Heidel House is a favorite destination for weddings and social gatherings, in addition to offering a scenic setting for business and leisure travelers alike. For more information, please visit http://www.heidelhouse.com and follow us on Facebook and Twitter.
About Marcus Hotels & Resorts
Marcus Hotels & Resorts, a division of The Marcus Corporation, owns and/or manages 19 hotels, resorts and other properties in 10 states. A force in the hospitality industry, Marcus Hotels & Resorts provides expertise in management, development and historic renovations. The company's portfolio includes a wide variety of properties including city-center meeting hotels, upscale resorts and branded first-class hotels. For more information on the latest news and updates, please visit: http://media.marcushotels.com and follow the company on Facebook and Twitter.