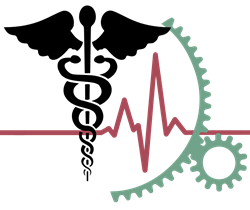 AEGIS will continue to expand the scope of the Developers Integration Lab to improve patient safety.
Rockville, MD (PRWEB) September 18, 2014
AEGIS.net, Inc., the leader in Health IT conformance assessment and interoperability validation, today announced release 3.0 of the Developers Integration Lab (DIL).
DIL 3.0 continues to improve patient safety through health information exchange (HIE) by adding seamless support of multiple test systems for each participant, adding Health Level Seven (HL7) Immunization Profile test coverage, dramatically reducing test patient requirements and providing increased visibility into testing results—all while increasing performance.
The AEGIS DIL has already supported 78 registered participants completing full certification on the Healtheway eHealth Exchange which has a goal of reaching 100 participants by the end of 2014.
The DIL empowers all healthcare stakeholders with evidence-based verification that health information exchange participants and leading EHR products conform to the rules defining safe and secure exchange of medical information. The DIL provides Testing as a Service (TaaS) for HIE participants and the leading providers of Health IT products and services. The DIL is the only testing solution that performs conformance testing at the level of overall message, discrete message element, message segment (required in a multi-specification type message) and complete end-to-end message exchanges. This results in seamless coverage of all stages of testing: from development through user acceptance testing (UAT) and pre-production or certification support.
Mario Hyland, Senior Vice President at AEGIS states, "AEGIS is proud to support organizations including Healtheway and HL7 with the enhanced capabilities of the latest release of the DIL." He added, "AEGIS will continue to expand the scope of the DIL to improve patient safety."
"Over the past few months, Healtheway has seen a noticeable uptick in its membership and is expected to reach 100 participating organizations by the end of the year," said Healtheway CEO Mariann Yeager. "The eHealth Exchange onboarding process focuses on ensuring participants are able to be interoperable and conformant, while at the same time doing so in a secure manner. AEGIS has assisted our onboarding efforts through the use of its DIL cloud-based test platform, which enables onboarding to be completed in significantly less time. This ultimately improves patient care and safety by enabling the critical exchange of healthcare information."
About AEGIS.net, Inc.
AEGIS.net, Inc. is a CMMI Maturity Level 3 rated, ISO 9001:2008 certified small business and premier provider of Information Technology consulting services to Federal Civilian, Defense and Commercial sector clients. As a Health IT interoperability leader, AEGIS has been an increasingly active participant in the underlying standards development and implementation processes since 2009. AEGIS team members are actively engaged in the eHealth Exchange Spec Factory, in HL7 working groups covering a full range of HL7-specific topics such as Version 2.x Implementation, Version 3, and the Clinical Document Architecture (CDA®), Fast Healthcare Interoperability Resources (FHIR®), Meaningful Use in the US, Electronic Health Records, and Vocabulary Terminology among others. AEGIS chairs the Open Source Electronic Health Record Alliance (OSEHRA) Interoperability Working Group. AEGIS is a proud HL7 Benefactor sponsor and HIMSS Gold corporate member.