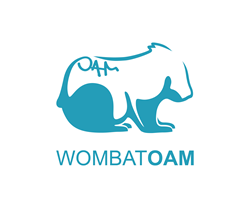 WombatOAM 1.0 is designed to help developers and operators administer and monitor clusters of Erlang nodes in heterogeneous public and private clouds.
London, United Kingdom (PRWEB UK) 23 September 2014
WombatOAM allows you to do the following:

Automatically flag and resolve problems before they cause service disruption
Have an overview of historical data for post-mortem debugging and troubleshooting
Ensure seamless integration with your existing OAM infrastructure
Gain complete visibility of the state of your Erlang systems
WombatOAM collects and stores metrics and notable events, raising and clearing alarms from the managed Erlang nodes. Its web dashboard displays this data in an aggregated manner and provides interfaces to feed data to other OAM tools such as Graphite, Nagios or Zabbix.
WombatOAM 1.0 provides the following features and functionalities:
Plugin-based architecture- Provides ability to monitor and manage your proprietary OTP applications using our custom plugin architecture
Integration with your OAM infrastructure- One single point of integration with tools such as Graphite, Cacti, Zabbix, Nagios or Logstash vis Erlang, SNMP and RESTful interfaces
Alarms- Alarms are raised in case of failures/issues and it also provides the ability to retrieve alarms from existing alarming applications such as elarm
Metrics- Collects and stores over a hundred Erlang VM related metrics
Notifications- Monitors, logs and aggregates the most common events, including process failures, system warnings
Web Dashboard- Interactive AJAX-based Web dashboard
Francesco Cesarini – Founder and Technical Director of Erlang Solutions said: "When designing WombatOAM, we gathered our customer's operational requirements. The result is a unified approach to managing Erlang-based solutions, irrespective of if they are open source systems such as MongooseIM, RabbitMQ and Riak, or proprietary in-house built solutions. Wombat will save developers time and money, as the OAM functionality managing and monitoring the most important OTP applications has already been written. This functionality gives operations, administration and monitoring tools a single point of integration into the existing OAM infrastructure, providing full visibility over what is going on in your Erlang clusters. This is DevOps at its best."
Wombat OAM is licensed on a fully-supported basis and is designed to work "out-of-the-box". Erlang Solutions can also provide professional services to help integrate WombatOAM into your existing OAM infrastructure. We can also develop plugins for your proprietary applications.
For more information on WombatOAM, please visit: https://www.erlang-solutions.com/products/wombat
About Erlang Solutions:
Erlang Solutions provides businesses true scalability through the creation, integration, delivery and lifetime support of products and services based on the Erlang programming language. Our customers obtain all the benefits of the speed to market, low lifetime cost and extreme reliability offered by Erlang-based solutions. Erlang Solutions has a special focus on Erlang and the Erlang community, offering industry-leading research, development, training and worldwide support. We have extensive experience in industries such as telecom, financial services, gaming, advertising, new media and automotive. Erlang Solutions has offices in London, Stockholm, Krakow, Budapest, Buenos Aires, Seattle, Copenhagen, Aarhus and Zurich.