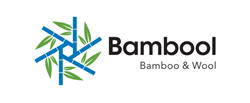 Vail, Colo. (PRWEB) September 23, 2014
In conjunction with Denver Startup Week, Bambool Thermics™, launched its first line of winter sports apparel last week. Their collection, BT1 base layers, is made from renewable resources and available for pre-order by contributing to its 30-day Kickstarter campaign.
Based in Vail, Colo., Bambool Thermics™ formed its name by combining the names of the two main fibers used to make the base layers, bamboo and merino wool. By knitting these two fibers together, they created the patent-pending Bambool™ fabric. Each fiber alone has qualities that make it great for athletic apparel; and combined, they form a material that is unparalleled in the industry. Unlike leading brand name competitors, Bambool™ is incredibly soft, anti-bacterial, anti-odor, moisture-wicking, and insulating.
Founder Craig Woods, along with his wife Jessica, realized a need for base layers that are made from naturally renewable resources, and do not compromise comfort, performance, and the ability to stay dry. "It's important to me to have a base layer that is not only functional, but also made from renewable resources," said Mr. Woods. "I've spent more than ten years in the ski industry, and am tired of wearing synthetic thermals that do not perform."
Bambool Thermics™ BT1 base layers also include thoughtful design features for snow sport enthusiasts, such as thumb holes to keep sleeves down, ¾ length pants sitting above ski or snowboard boot cuffs to prevent shin bang, and flat-lock seams to avoid chafing skin irritation.
"As a local company, we want to be mindful of the environment that we love to play in. Launching during Denver Startup Week is exciting, and we are looking forward to being a part of the community," Mr. Woods said.
Bambool Thermics'™ BT1 base layers are available on its Kickstarter campaign, an online crowdfunding site, and will end on October 16. Their goal of $10,000 will complete the manufacturing process that has already started. BT1 base layers will be shipped to Kickstarter backers in December 2014.
About Bambool Thermics™
Bambool Thermics™ is a Colorado-based company dedicated to manufacturing winter sports athletic apparel. Bamboo & Merino Wool = Bambool Thermics™. Bamboo is used as one the fastest growing plants in the world, and does not require the use of pesticides, minimizes carbon dioxide gases, and produces almost 35% more oxygen than an equivalent stand of tree. Merino wool is regarded as the finest and softest wool of any sheep, and must be shorn for their health, making it naturally renewable and self-sustaining. Together, the patent-pending material, Bambool™, is a soft, insulating, moisture-wicking, and durable textile perfectly suited for base layers.