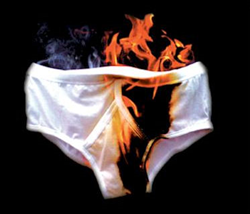 Big providers are most passionate about the cash cow that clients become...
Washington, DC (PRWEB) September 26, 2014
Every industry has an image -- and a set of myths that go along with it. The payroll industry is no different. These are five of the top myths or "fibs" that payroll clients typically hear from current or former providers and have shared with Tru-Comp:
"We're passionate about payroll..."
Payroll service marketers and salesmen love to open with this one. According to Maddie Stern of Tru-Comp: "It's just silly - and unnecessary. There's nothing wrong with admitting what you're really in it for - fees. The unvarnished truth is that the biggest providers are most passionate about the cash cow that clients become through relentless line-item and hidden fees."
"The bigger the more complicated..."
Nearly all modern-day back-end payroll processing is done via computer and without related human intervention. Says Stern: "It's completed by way of a key stroke or two. How many more key strokes are involved in a payroll of 50 versus 5000? Zero. It's the same cost for the big provider just with incrementally larger profits."
"Changing providers is pure hell..."
According to Stern: "If it is or was, it's because ADP and friends made it that way -- and they want it to always seem that way. But in the 21st Century, it's simply not true any more."
"We're forced to charge for all the little extras..."
It's well established that "extra" line-item charges like postage, customization and paper checks are more than covered in the regular fees a client pays. "Modern and honest providers don't bill for these basics," says Stern: "Neither does Tru-Comp."
"You can't leave without notice..."
"Even ADP-type lawyers know they can't lock you in - for any period of time," says Stern: "So why even insert the intimidating "notice" language? The best providers stand on their service and allow you to leave any time you want."
Tru-Comp Payroll + HR is passionate about supporting work that matters. A key way we do that is by providing best-in-class services, unparralled customer support and unheard of give-backs to the community we serve.