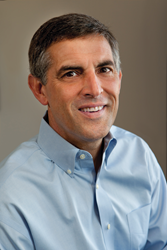 Given the rapid pace of change, it is becoming increasingly critical that Life Science and Healthcare companies continually innovate. TayganPoint and I are pleased to play a part in helping companies meet these challenges
Lambertville, NJ (PRWEB) September 18, 2014
TayganPoint Consulting Group, a leading strategic management consulting firm, announced today that President and co-founder John Cassimatis was named as one of Philadelphia Business Journal's Innovation Award Winners for 2014, recognizing the region's top healthcare and life science leaders, naming him as an emerging executive of the year.
The Innovation Awards celebrate companies in health care and life sciences that continue to shape the medical industry in Greater Philadelphia and New Jersey. In addition to the Emerging Executive of the Year category, other categories included Healthcare CEO of the Year, Educator/Researcher of the Year, New Media Award, Patient Safety Award and Technology Transfer of the Year and Early Stage Company.
"I am honored to be recognized among such an accomplished group of leaders in the life science and healthcare industries," said John Cassimatis, President of TayganPoint Consulting Group. "Given the rapid pace of change it is becoming increasingly critical that Life Science and Healthcare companies continually innovate. TayganPoint and I are pleased to play a part in helping companies meet these challenges."
The event will gather executives from influential health care and life science companies in the Philadelphia region for a morning of networking, expert panel discussion and an exciting awards ceremony. Winners will be profiled in a special section of the Philadelphia Business Journal's October 24th issue.
About TayganPoint
TayganPoint Consulting Group, an Inc. 5000 company is a strategic management consulting firm that implements strategy and organizational change in life sciences, health care, financial services, and energy organizations to improve their efficiency and overall business performance. Established in 2009, TayganPoint's team of seasoned process experts has a reputation for hands‐on service and deep sector expertise in areas like strategy alignment and execution, process improvement, change management and communication, and program and project management. The company leverages this deep knowledge of its clients' business needs to grow its portfolio, expand into new markets and help clients make strategy happen. For more information on TayganPoint Consulting Group, please visit: http://www.tayganpoint.com.