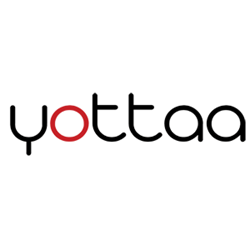 Boston, Massachusetts (PRWEB) September 19, 2014
For its latest strategic partnership, EYStudios contracted with cloud-based automation platform provider Yottaa to optimize the end user experience for U.S. Patriot Tactical, a veteran-owned and managed online business.
Yottaa and EYStudios' first joint client is the country's largest off-post retailer of military goods and a major employer of veterans. Over 70 percent of team members come from a military or law enforcement background.
"We're thrilled to have both Yottaa and EY behind our new site," said Paul Yoo, president and COO of U.S. Patriot Tactical. "This redesign will help us better serve the military and law enforcement personnel who visit our site, and we couldn't be more grateful for that."
While drafting the value proposition for U.S. Patriot, EYStudios tapped Yottaa to present its solution to the military and law enforcement supplier. Though EYStudios specializes in custom e-commerce web design and development, the Georgia-based branding agency sought out Yottaa's expertise in managing, optimizing and securing end user experience to drive business impact for their online and mobile applications.
"EY values high-quality user experience and high-impact engagement," said Jay Brimberry, COO of EYStudios. "We're excited to have found a partner with similar priorities and look forward to incorporating Yottaa's technology for an even better offering in the future."
Yottaa CEO Vick Viren Vaishnavi said EYStudios fits well in its current scheme of strategic e-commerce partners.
"Between EY's passion for developing powerful e-commerce brands and Yottaa's proven experience optimizing end user experience to dramatically improve business impact across online and mobile channels, we feel this partnership will make both companies a joint force to be reckoned with," Vaishnavi said.
About Yottaa
Yottaa provides a leading cloud-based automation platform that enables businesses to optimize end user experience in real time to drive business impact for their online and mobile applications. Yottaa's patented ContextIntelligenceTM architecture allows businesses to manage, optimize and secure end user experience in real time without requiring any infrastructure or application changes. With on-boarding times as low as 10 days using the Yottaa cloud service, customers have seen dramatic improvements across key metrics such as Time to First Byte by 67%, Time to Display by 40%, Average Session Duration by 73%, and Conversion Rate by 20%.
Visit http://www.yottaa.com to learn what Yottaa can do for you to drive business impact for your online and mobile presence