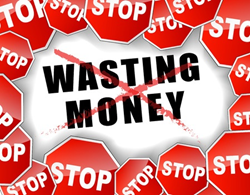 Long Beach, California (PRWEB) September 19, 2014
Private Mortgage Insurance (PMI) and Mortgage Insurance Premium (MIP) accomplish the same thing, which is to allow homebuyers and homeowners the ability to borrow more than 80% of the value of the home, says Scott Schang, Branch Manager Broadview Mortgage Long Beach.
PMI is exclusive to Conventional mortgages using Fannie Mae, or Freddie Mac underwriting and qualifying methods, while MIP is exclusive to FHA Guaranteed home loans, says Schang.
Mortgage insurance is an extremely useful, and beneficial tool for purchasing a new home with less than a 20% down payment. In cases where a buyer has less than a 5% down payment, and an FHA first mortgage was used, converting that FHA into a conventional mortgage with PMI as quickly as possible is usually the goal.
Either way you cut it, mortgage insurance is a great tool, and only a fraction of the cost when you compare it to your ability to earn equity, and take other tax deductions such as mortgage interest, and property taxes, says Schang.
For more information on removing PMI & MIP without refinancing, refinancing to remove PMI or MIP, and removing FHA MIP visit: http://www.findmywayhome.com/home-mortgage-news/how-to-remove-home-loan-mortgage-insurance/