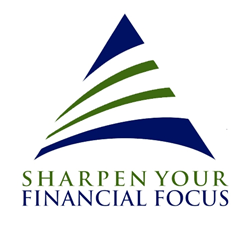 Using education to help financially vulnerable consumers move toward financial stability is at the core of the NFCC mission.
Washington, DC (PRWEB) September 19, 2014
As its first year concludes, the National Foundation for Credit Counseling® (NFCC) today revealed the results of the Sharpen Your Financial Focus ™program. With generous funding from Bank of America, Chase, Synchrony Financial and Wells Fargo in support of financial education, the innovative, national "three-step" program was launched in September 2013, with a goal of enrolling 30,000 consumers in the first year.
The NFCC is proud to announce that the program, dedicated to helping consumers avoid or recover from financial distress, exceeded the initial goal by assisting more than 30,000 people during its first 12 months, putting financial success within reach for thousands.
"Using education to help financially vulnerable consumers move toward financial stability is at the core of the NFCC mission," said Susan C. Keating, NFCC President and CEO. "Through the Sharpen Your Financial Focus program, individuals are provided with the tools they need to improve their money management behavior and increase their level of financial confidence, two building blocks of long-term financial success."
Sharpen Your Financial Focus is a nationwide financial education initiative created by the NFCC. It incorporates three unique steps into the overall counseling program currently offered by NFCC member agencies: A financial stress test, MyMoneyCheckUp®, aimed at increasing clients' awareness of their own financial activities and overall financial health; a financial review with an NFCC-certified financial professional to help the client establish goals and action plans; and a targeted education or "deep dive" program which provides in-depth information on a financial area of high interest or concern to the client.
On average, clients entering the program tend to be female, white, unmarried (either single, widowed, or divorced), and in their forties. They are most often relatively well-educated with around two-thirds reporting some education beyond high school, and come from comparatively small households.
Financially speaking, the program clients are in a vulnerable state. The average household income of participants is below the U.S. average. The median participating household has no savings, and the liabilities outstrip their assets. Further, prior to their involvement in the program, households were struggling to pay down their debts and found it difficult to contribute to their savings regularly or even intermittently. Adding to their financial distress, they did not exhibit strong and consistent budgeting behaviors.
Retirement savings are also an area of concern for program participants, as reported retirement savings levels fall well below a household's own projected retirement needs, and the stated retirement savings levels for the majority of participants (regardless of age group) are at or near zero.
A strong majority of clients (69%) report seeking counseling because they faced a reduction in income, much of which is driven by a change in a client's employment situation. Almost 30 percent report seeking counseling because they face increased expenses due largely to medical expense increases or an increase in debt payments due to higher interest rates.
The medium and long-term impact of the program will be analyzed, but preliminary survey results reveal that almost two-thirds of households report being able to better manage their money, and two-thirds also assert that the program improved their overall financial confidence and helped them set financial goals. Further, nearly three-fourths of responding households claim to pay their debts more consistently.
"Personal finance can be challenging, particularly if life has presented you with a financial curve ball," said Rhonda Ashburn, NFCC Senior Director of Financial Education Programs. "The NFCC is proud of the success of the Sharpen Your Financial Focus program. To be a part of helping consumers deal with their immediate financial concerns while equipping them to better navigate their financial future is very fulfilling."
To learn more about the Sharpen Your Financial Focus program (available in English and Spanish), consumers are urged to visit http://www.SharpenToday.org. For help with financial concerns or answers to everyday financial questions, be automatically connected to a nearby NFCC member agency by calling 855-3-SHARPEN (855-374-2773).
About NFCC
The National Foundation for Credit Counseling (NFCC), founded in 1951, is the nation's largest and longest serving national nonprofit financial counseling organization. The NFCC's mission is to promote the national agenda for financially responsible behavior, and build capacity for its members to deliver the highest-quality financial education and counseling services. NFCC members annually help millions of consumers through more than 600 community-based offices nationwide. For free and affordable confidential advice through a reputable NFCC member, call (800) 388-2227, (en Español (800) 682-9832) or visit http://www.nfcc.org. Visit us on Facebook: http://www.facebook.com/NFCCDebtAdvice, on Twitter: twitter.com/NFCCDebtAdvice, on YouTube: http://www.YouTube.com/NFCC09 and our blog: http://financialeducation.nfcc.org/.
About the Sharpen Alliance
The Sharpen Alliance is a coalition of financial institutions which supports the NFCC's Sharpen Your Financial Focus program by providing resources for the delivery of financial education through NFCC member agencies with the goal of helping consumers make wise decisions about their personal finances. Founding members of the Alliance include the following financial institutions: Bank of America, Chase, Synchrony Financial and Wells Fargo.