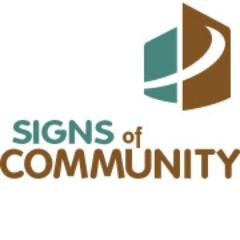 I'm glad we were able to personally inform the community.
Eastvale, CA (PRWEB) September 20, 2014
Eastvale Chamber of Commerce held its 2nd Annual Mega Mixer Business Expo last month to spark growth, networking, and offer greater opportunities to participating business men and women in Eastvale, CA. The expo featured over 600 vendors, sponsors, and citizens in attendance. Signs Of Community, a local nonprofit, was one that caught the eye of many local businesses.
Signs of Community (SOC) is a nonprofit that helps city and school districts set up outdoor community announcement centers to better inform the community of events, updates, and alerts with the mission of greater community involvement. The biggest contributors to making these announcement centers a success are local businesses. For their contribution, SOC recognizes them with dynamic and strategic exposure on these announcement centers throughout the community.
Ron Austin with ACC Telephone Systems stated, "I've been getting a lot of calls because of the sign at Clara Barton. I can't believe how quickly it got noticed."
SOC recently installed a Community Announce Center at Clara Barton Elementary, and they're about to move forward with a rollout in Corona Norco Unified School District. The expo was a great opportunity for them to meet citizens and businesses in the area. They were able to explain their mission to everyone that came to visit their booth which had a real working full color demo sign for visitors to view.
Ivan Perez, Project Director for SOC also added, "The Community Announcement Centers are a successful way to get important information distributed to your community quickly and effectively. For example, parents can be made aware of an important testing date at their child's school which will allow them to prepare appropriately; and because it is on the SOC network, that information is in a form that won't get lost."
The event very much served as a meet and greet for SOC. They were able to meet local businesses and citizens face to face and directly answer their questions.
"The city of Eastvale is a strong supporter of SOC. I'm glad we were able to personally inform the community. We definitely hope to create some excitement into the community," Mr Perez concluded.
Sign of Community is a 501(c)(3) nonprofit organization. Learn more at http://www.signsofcommunity.org.