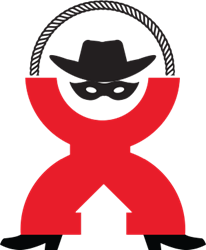 Denver, Colorado (PRWEB) September 20, 2014
Mortgage Banker, Jason M. Ruedy, also known as The Home Loan Arranger, realizes that many potential home buyers are dissuaded from buying a home because they are misguided by common mortgage-related myths that have been circulating in the United States for the past several years. Unfortunately, according to Mr. Ruedy, the myths are preventing many first-time homebuyers from the benefits of home ownership and low mortgage interest rates.
An article published by Reuters.com on September 15, 2014 entitled Wells Fargo Finds Mortgage Myths Hamper Home Purchases says, "Getting a mortgage in the United States may be easier than many borrowers think."
The article, which references survey results published in a press release distributed by Wells Fargo on Monday, September 15, 2014, states, "Nearly two-thirds of respondents thought that a very good credit score was necessary to buy a home, and more than 40 percent thought they needed a down payment equal to at least 20 percent of the purchase price to buy a home."
The article goes on to say that in reality, "Under government-backed programs, first-time homebuyers with subprime credit scores can get a mortgage insured by the Federal Housing Administration, and they can put down as little as 3.5 percent of the purchase price."
"The story published by Reuters.com talks about potential home buyers being discouraged from applying for a mortgage because they believe they will be turned down. I feel that it's my job to set the record straight. As a top mortgage lender, I can assure you that there are many mortgage options available and potential home buyers are not automatically turned down based on their credit score."

Jason M. Ruedy, The Home Loan Arranger
According to The Home Loan Arranger, mortgage myths are plentiful, but many myths are misguiding potential home buyers. It's Mr. Ruedy's mission to educate his clients on their options, and provide them with proper guidance throughout the entire mortgage application, underwriting and closing process. Many potential home buyers know that right now is a great time to buy a home because mortgage interest rates are low, and there's no need for unfounded myths to hinder their desire to purchase a home.
About The Home Loan Arranger:
Mr. Jason M. Ruedy, also known as The Home Loan Arranger, has 20+ years of experience in the mortgage business. His company was built around the crucial principles of hard work, discipline, and determination. The Home Loan Arranger evaluates client applications quickly and efficiently and structures loans with the best possible terms. Mr. Ruedy is successful in achieving loan closings for clients while meeting their highest expectations. Jason M. Ruedy is ranked #2 in the state of Colorado by Scotsman Guide, which is the top leading resource for mortgage originators.
For media inquiries, please contact Mr. Jason M. Ruedy, "The Home Loan Arranger":
The Home Loan Arranger
512 Cook St #100
Denver, CO USA
Phone: (303) 862-4742
Toll Free: (877) 938-7501
http://www.thehomeloanarranger.com/