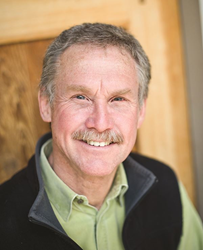 ...there seems to be a steady drumbeat of scary new viruses...
Cody, Wyoming (PRWEB) September 22, 2014
Sponsored by the Buffalo Bill Center of the West's Draper Natural History Museum, David Quammen's illustrated talk about emerging viruses is free to the public, but advance tickets are required due to limited seating. To secure tickets, contact Bonnie Smith at bonnies(at)centerofthewest(dot)org or 307-578-4020.
Quammen's appearance couldn't be better timed as Ebola definitely has made for sad, lurid headlines this year. In 2012, it was the Middle East Respiratory Syndrome (MERS) virus originating from Saudi Arabia, evoking quieter but no less serious concern. Before that, the media reported on bird flu, West Nile, Hantavirus, and Severe Acute Respiratory Syndrome (SARS). Undeniably, there seems to be a steady drumbeat of scary new viruses, emerging suddenly to cause misery, death, and in some cases, epidemics of global concern. Quammen's question is: Which one could prove to be pandemic?
To explore these phenomena and their implications for the near future, Quammen draws on his award-winning 2012 book "Spillover," as well as, worldwide events since 2012. These ailments are called "emerging viruses," but the question is, "emerging from where?" They originate from animal infections called "zoonoses" that "spill over" to humans. Quammen discusses the animals infected, how the infection is transmitted, and the odds that one day, such a spillover will cause a global catastrophe.
A Bozeman, Montana, resident, Quammen typically writes about field biology, ecology, evolution, and the "yin-yang" relationship between human history and landscape. His twelve books include "The Song of the Dodo," "The Reluctant Mr. Darwin," "Monster of God," and most recently, his "Spillover" volume.
Quammen is a three-time recipient of the National Magazine Award and a contributing writer for National Geographic, for whom he often travels wild, remote, and unique places such as the Russian Arctic, the Congo basin, the Sahara, and the Kamchatka Peninsula. Currently, his National Geographic travel list is the Greater Yellowstone region, including Cody, as he is the head writer for the magazine's November 2015 issue devoted entirely to the Greater Yellowstone region.
This Center of the West special event begins at 6:30 p.m. with a cocktail reception featuring hors d'oeuvres and a cash bar, followed by Quammen's lecture at 7:15 in the Coe Auditorium. Contact Smith for more information or to reserve tickets at bonnies(at)centerofthewest(dot)org or 307-578-4020, and read more about the Draper Natural History Museum on the Center's website.
______________________________________________________________________________________________
Since 1917, the award-winning Buffalo Bill Center of the West has devoted itself to sharing the story of the authentic American West. The Center, an affiliate of the Smithsonian Institution, is now operating its fall schedule: open daily 8 a.m. – 5 p.m. For additional information, visit the Center's website or the Center's pages on Facebook and Google+.