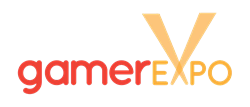 One of the largest gaming events in the state of Hawaii -Microsoft Hawaii
Honolulu, HI (PRWEB) September 29, 2014
The 2nd Annual Hawaii Gamer Expo, featuring gaming professionals, cos-play contest, and 25+ live-gaming tournaments, is calling all sponsors and vendors both locally and nationwide to participate in what has been coined as, "Hawaii's Largest Video Gaming Expo in Hawaii" by Hawaii's Raycom Media station, Hawaii News Now. With nearly a thousand attendees in its previous year, the 2nd Annual Gamer Expo will be taking place in Fall 2015.
An event targeted toward gaming enthusiasts, the Hawaii Gamer Expo highlights popular video game celebrities and professional gamers who conduct Q/As while interacting with the crowd. eSports Hawaii hosts a variety of gaming tournaments during the event, attracting a large number of participants challenging one another to be known as the best gamers on the island. The event features numerous attractions such as a free-play gaming room with over 50+ gaming consoles and PCs, a retro gaming area, cosplay contest, popular speed runner, Trihex, and more.
In its previous year, the Hawaii Gamer Expo attracted a crowd reaching nearly one thousand attendees, five hundred more than the organization anticipated. The reception for the League of Legends semi-pro team, Curse Academy, packed the house leaving standing-room only seating available. The sponsor list for 2014 included big-name brands such as Best Buy, Uber, Papa Johns, Boyd Gaming, Microsoft, Yelp and Redbull. Participating vendors included Microsoft, Razor Concepts, Toylynx (Table top style tournament host), the Hawaii Video Game League and others.
Expecting a higher attendance in its second year, sponsors and vendors will have a variety of opportunities in which they'll be able to participate.
Sponsorships packages available:

Presenting Sponsor: $15,000
Featured Sponsor: $7,500
Supporting Sponsor: $2,500
Hospitality Sponsor: $1,500
Exhibit Space: $500
Additional details on packages for sponsorships and vendor information may be found at: http://gamerexpohi.com/vendor-sponsorship-opportunities/ eSports Hawaii is focused on bringing a community of gamers together at one event, where players can test their skills against one another as well as have a good time networking with like-minded individuals. eSports Hawaii's focus has been on creating a bigger, stronger gaming community here on Oahu, and the Hawaii Gamer Expo will be one of the biggest events again hosted by eSportsHi. For more information, visit: http://www.gamerexpohi.com.
About eSports Hawaii
eSports Hawaii is a company focused on bringing together a community of gamers through various outlets. eSports Hawaii constantly host gaming tournaments both online and offline, as well as puts together events such as the Hawaii Gamer Expo and Aloha Concert.
For more information contact:
Quincy Solano (808) 381-2552
quincy(at)esportshi(dot)com