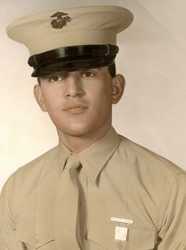 The company is dedicated to restoring hope and quality of life to the millions of American who suffer with chronic and acute pain issues
Rhinebeck, NY (PRWEB) September 22, 2014
Topical BioMedics, Inc., is celebrating 20 years of dedicated commitment helping those in pain end their suffering, restoring hope an quality of life and contributing to a sustainable healthcare model. This is only possible because of the innovative cellular biomedicines research that made Topricin® pain relief and healing cream technology a reality.
The company was founded in 1994 in a garage in Rhinebeck, NY, by Lou Paradise (president, chief of research, and Topricin inventor), Aurora Paradise (COO) and Steve Duricko (vice president). A number of other influential companies have had the same humble beginning, including; Harley-Davidson, Disney, Amazon, Apple, and Google. Although Topical BioMedics has expanded several times over the past 20 years, it has remained headquartered in Rhinebeck, NY.
Topical BioMedics started with four dedicated staff members--all of whom still work for the company. It now has far more employees at its Rhinebeck headquarters, as well as team members on the West Coast and 75 brokers across the country. In addition, it has numerous "brand ambassadors," from professional athletic strength and conditioning coaches to the Rockettes, and from PGA golfers to mommy bloggers.
Topricin Pain Relief and Healing Cream was invented by Lou Paradise, a decorated US Marine Corps combat veteran with decades of experience researching pain physiology, how the body heals, and the application of natural medicines to maximize the body's desire to heal the cause of pain at the cellular level. Following two tours of duty in Vietnam as a helicopter combat/rescue crew chief, Mr. Paradise sustained cumulative trauma injuries from the physical demands of combat and flying countless rescue missions of fellow Marines, Air Force, and Navy personnel, as well as Vietnamese civilians. His knowledge of physiology and what was causing his pain eliminated surgery as an option, as well as chemical pain pills, which have no healing or curative power. His early experiments on himself focused on using a unique combination of homeopathic biomedicines to judge their safely and efficacy while proving his injuries could be treated on a cellular repair optimum healing level....Which resulted in the birth of the first Topricin Pain Relief and Healing Cream formula.
In addition to his primary work in physiology and natural biomedicines, Mr. Paradise is an expert in the treatment of sports/work related trauma injuries, and lends his natural medicines background as a member of the American Association of Homeopathic Pharmacists. Mr. Paradise regularly addresses clinical audiences on the use of his company's proprietary topical healing technologies in the treatment of acute and chronic pain, trauma injury (including post-surgical trauma), diabetic and chemo-induced neuropathy, and improving clinical outcomes.
Innovative Healing Technology
As a complement to primary care, Topricin bridges the gap between well-researched natural biomedicines and the conventional medical community. Topricin has been designated "The 21st Century standard of care for pain management" by Woodson Merrell, MD, executive director, Center for Health & Healing, and is featured in Dr. Merrell's bestselling book The Detox Prescription.
Mr. Paradise says "Topricin works because it addresses what is actually causing the pain. Pain is the body's unique, vital signal that when we are injured, and is saying 'I am trying to repair damaged or inflamed muscle, joint, or nerve cells, and need some help to balance healing chemistries to get there.'
"In order for healing to begin, the body needs help removing excess fluids and toxins from the affected area, such as joints, nerves, and muscle where we experience most of our pain. This takes the pressure off the micro-capillaries--the only blood supply to these cells--so that oxygen-rich blood can then flow to the area, and optimum healing can begin. Topricin works by first stimulating the lymphatic system at the pain site to drain toxins and excess fluids from the affected area and assist the return of oxygen-rich blood flow to the cells for maximum repair and healing.
"Conversely, when we take oral pain medications or use topical ointments with menthol, camphor, and other counter-irritants, they do nothing to promote healing. In fact, these chemical-laden products literally shut down the healing process. Worse, all pain pills are chemicals and are toxic to the body. So instead of the body using its healing energy to repair the cause of pain, that energy is diverted to rid itself from the toxic pain pills we just took. I am humbled by the fact that Topricin's healing technology reduces or eliminates the need /dependency on all classifications of oral pain pills, including opiates, and the side effects they produce."
Product Evolution
Originally launched in 1994 at a local county fair, Topricin has become the favorite lifestyle product for busy, active people nationwide. This includes professional athletes, as well as vendors and attendees for many expos and convention events around the country. Topricin is also widely used by heath care practitioners from coast to coast.
"Most importantly, we are dedicated to supporting walks, runs and cycling fund-raising events for foundations trying to find a cure for diseases such as diabetes, cancer (adult and pediatric), cardiovascular disease, autism, Crohn's and colitis, and others," says Mrs. Paradise." Many more people are encouraged to take part in these events as they could not believe how fast and effective Topricin works, as it makes it possible to do these physical activities without pain."
In addition to the original pain cream, Topical BioMedics offers two additional formulas, introduced in 2009: Topricin Foot Therapy Cream to address the challenges of diabetic neuropathy and many foot and ankle ailments, and Topricin for Children, which has received the Parent Tested/Parent Approved Seal of Approval, with 5% of gross sales donated to a pediatric cancer care foundation. Exciting new formulas are currently under development, and should be announced in late 2014/early 2015.
Topricin products have the distinction of being the only topical biomedicines patented for the treatment of pain associated with neuropathy (chemo-induced and diabetic) and fibromyalgia. "We are simply delighted that our products are changing positively how doctors and patients diagnose and treat pain while proving it is possible to reverse the devastating effects that the epidemic of Rx opioid addiction, which is affecting people from every walk of life around our country," says Mr. Paradise."
Social Entrepreneurs
In 2014, Topical BioMedics was designated as a Certified B Corp by the nonprofit organization B Lab. B-Lab requires companies to go through a rigorous set of standards to demonstrate their social and environmental performance, accountability, and transparency. By meeting these higher standards, Certified B Corps are distinguishing themselves from other for-profit companies by offering a positive vision of a better way to do business. To become a certified B Corp, a business must prove that it cares as much about society and the environment as it does about profits.
There are currently more than 1,110 Certified B Corps from 35 countries. The vibrant community includes such respected companies as Ben & Jerry's, Better World Books, Cabot Creamery, Care2, Dansko, Etsy, King Arthur Flour, Patagonia, Seventh Generation, The Honest Company, and Uncommon Goods.
"Being social entrepreneurs has been a big part of our philosophy from the beginning, and I am honored our company has received our B-Corp certification," says Mr. Paradise. "For the past twenty years, our mission has been to restore hope and quality of life to the millions of people who suffer in pain and is a primary reason for developing Topricin healing technology. And since there is no more important environment than the human body, we are gratified that our formulas have been shown to treat pain effectively to reduce the need/dependency on all classifications of chemical pain pills. With Rx opiate addiction at epidemic proportions, we are honored to be providing doctors and their patients with viable, vibrant treatment protocols and a tool such as Topricin that is helping to reverse this tragic trend.
"We are grateful that B Lab has recognized our efforts in caring for society as well as running a robust, healthy, growing business. I believe that doing the right, fair, sound things first is the first step in being the change as well as being good citizens of the world. It also proves that sustainability and profitability go hand and hand. I applaud B Lab for establishing a vibrant new platform that defines what it means to use business as a force for good, and to be truly successful on all levels."
About Topical Biomedics:
Topical BioMedics is the research and development leader in topical patented natural biomedicines for pain relief. The company's flagship product, Topricin® Pain Relief and Healing Cream, was introduced in 1994 and is now a leading natural therapeutic brand. A combination homeopathic formula, Topricin was awarded a patent for the treatment of pain associated with fibromyalgia and neuropathy. Other formulas in the product line include Topricin Foot Therapy Cream and Topricin for Children (5% of the sales are donated to a pediatric cancer foundation).
Topical BioMedics now offers TopTrack, a new app for on-the-go pain tracking and monitoring. TopTrack is available free of charge for iPad via the App Store, and will roll out on additional devices in the coming months.http://bit.ly/1rIQD89.
All Topricin products are made in the U.S.A., formulated with approved medicines as found in the HPUS (Homeopathic Pharmacopoeia of the United States) and are in compliance with federal rules for homeopathic over-the-counter medicines. The products contain: no parabens, petroleum or harsh chemicals, are odorless, greaseless and non-irritating, and produce no known side effects, making them ideal and safe for the entire family.
Topricin is available in independent pharmacies, natural food and co-op stores nationwide, including Whole Foods, Sprouts, Pharmaca, The Vitamin Shoppe, Fred Meyer, Wegmans, CVS (Foot Care Section), Walgreens (Diabetic Section), and other fine retailers, as well as directly from the company.
For more information, visit http://www.topricin.com.