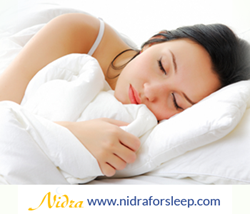 Rather than resorting to chemical compounds that claim to help insomnia but really only mask the problem, find a natural supplement to aid you in getting those zzz's
Miami Lakes, FL (PRWEB) May 21, 2015
According to a Gallup study, 43 percent of Americans say "they would probably feel better if they got more sleep." Nearly half of Americans are craving more sleep.
The Centers for Disease Control calls chronic sleep deprivation a public health epidemic. Insufficient sleep is far more serious than anyone realizes.
People do not tend to think of sleep as being essential to life, just as food and water are, but it is. Sleep does not only make human beings feel good and well rested, but it allows the brain and body to rest and recuperate so they can function properly.
For some, getting more sleep may mean being more disciplined and getting to bed earlier. However, for others, no matter how early they get to bed, they cannot fall asleep. This is due to another epidemic sweeping the nation, stress.
Stress causes cortisol levels to spike up making people anxious, unable to relax and sleep even if they are feeling exhausted. Stress in addition to sleep deprivation has several negative side effects including depression, hypertension and obesity.
In order to avoid these side effects and feel alert, focused and in a good mood throughout the day, here are some things people can do.
1. Prioritize Sleep. Sleeping is far more important in being productive, remembering and concentrating on things. By making an effort to guard sleep time and choose sleep over competing activities, sets up for success.
2. Look to Nature. Perhaps a little help getting to sleep. Rather than resorting to chemical compounds that claim to help insomnia but really only mask the problem, find a natural supplement to aid in getting those zzz's. There are great products on the market including Nidra that contains all natural ingredients such as Ashwagandha, that have been used for thousands of years to calm and sooth the mind.
3. Listen to the Body. Not only is every day different, but human bodies respond differently every day as well. Learn to tune into the body and what it needs. Spend just a few moments throughout the day checking in with yourself.