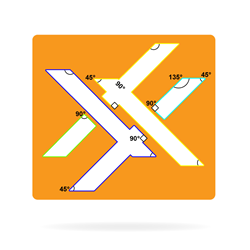 We upgraded to Oracle's web based platform so we could further the distance between Plexxis and other technology providers in the trade
Toronton, Ontario (PRWEB) September 19, 2014
Plexxis Software is proud to announce that the Oracle Drywall ERP is now available on the web based Oracle platform. The Oracle Drywall ERP raised the bar in the wall and ceiling industry as it enabled top performing contractors to unite their entire company on a single fortune 500 level system. The current upgrade to the web based Oracle platform now makes the Drywall ERP even more effective, accessible, faster, and easier to get branches online.
Chad Pearson, Director of Business Development at Plexxis explains; "For the last 15 years, our Oracle platform has enabled us to replace every leading software provider being used by wall and ceiling contractors. We upgraded to Oracle's web based platform so we could further the distance between Plexxis and other technology providers in the trade."
Chris Loranger, C.E.O. at Plexxis adds; "The Oracle Drywall ERP already enabled anywhere access, multiple branches, high speed database functions, and dynamic reporting. The web based Oracle upgrade makes anywhere access even easier, multiple branch set up possible in minutes, the database 25% faster, reports even more dynamic, and navigation a breeze through simple tab browsing."
Plexxis specializes in unifying drywall estimating software, digital takeoff, construction management software, accounting, and mobile apps on one simple system that eliminates the frustrations and overhead of using construction software. Wall and ceiling contractors seeking the highest efficiency and profitability possibly are encouraged to view a demonstration of the Drywall ERP to learn what is now possible in the trade.
About Plexxis Software
Plexxis Software provides a cradle to grave wall and ceiling solution that unites drywall estimating software, digital takeoff, construction management software, drywall construction accounting software, managed IT services and mobile apps. The single Oracle database solution is made specifically for every commercial, residential, high rise and industrial scenario.