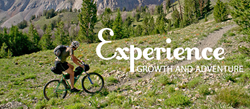 GOODING, Idaho (PRWEB) September 19, 2014
This week, the Substance Abuse and Mental Health Services Administration (SAMHSA) released results from its National Survey on Drug Use and Health (NSDUH). And while SAMHSA administrators noted that progress has been made in key areas of teen substance abuse, they were also quick to emphasize the need to continue promoting prevention, treatment and recovery through a comprehensive effort. According to the report, almost 25 million people aged 12 and older are current illegal drug users, or had used drugs within the past month.
BlueFire Wilderness Therapy, a new wilderness therapy program run by treatment veterans in Idaho, is addressing the treatment needs of teens ages 13-17 with substance use and other behavioral and emotional issues by offering more clinical attention in the form of more hours each week with a therapist than most other programs of its kind.
In addition, BlueFire offers families a multi-disciplinary treatment team including a psychologist, primary therapist, recreation therapist, academic director, family therapist, equine specialist and physician or registered nurse, to create a comprehensive treatment plan.
"Studies show that comprehensive, collaborative care greatly improves success in teens, and BlueFire's newness allows us to incorporate the latest tools for success while applying all that we've learned through decades of experience in this field," said Kathy Rex, Founder and Executive Director of BlueFire.
In fact, BlueFire therapists are in the field four days per week working with teens. Each student experiences four days of adventure therapy and three days in base camp, with individual and group therapy worked in. In addition, BlueFire provides weekly equine therapy by EAGALA trained professionals, and a comprehensive family systems program.
"What we have created is a top-notch wilderness program, complete with a high level of clinical sophistication and a highly experienced and passionate staff," said Rex. "We explore the beautiful landscape of southern Idaho to provide opportunities for young people to experience adventure, have success, and rediscover their true self."
ABOUT BLUEFIRE WILDERNESS
Located in the high plains desert at the base of the Sawtooth Mountains in southwest Idaho, the Blue Fire team are pioneers of wilderness therapy programs with decades of experience working with struggling teens and their families. With a combination of the wilderness environment and adventure activities, BlueFire creates the ideal therapeutic milieu in which to help students recognize and build upon their sense of self-worth. The program's multi-disciplined treatment team provides a comprehensive and highly individualized treatment plan for every single child and family. Importantly, BlueFire's "identified client" is the whole family system, not just the acting out child who is placed for treatment. For more information, visit http://www.bluefirewilderness.com or call toll-free (844) 413-1999.
###