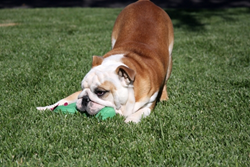 smaller but flexible spaces and home technology were cited as necessities for millennial homes
Chicago, IL (PRWEB) September 18, 2014
The Federal Savings Bank has been noting that college-educated millennials in the U.S. are entering the time when people typically become first-time home buyers. A recent September 10th report from Redfin examined some traits these consumers seek in a neighborhood.
Redfin noted seven attributes that typically appear in the 200 largest ZIP codes where millennials live: highly educated populations; affluence; racial diversity; more single households, roommates and partners; fewer families and more college students; more new neighbors; and high home values. Redfin San Francisco agent Mark Colwell said millennials are still buying homes as part of getting married and starting a family. However, these major life events are typically delayed in favor of career growth and spending time with friends and on entertainment.
"Millennials who flock straight from college to San Francisco and other expensive cities are making a choice to spend their income on quadruple-digit rents and eight-dollar gourmet hot dogs from trendy food trucks," he said. "This means they're not saving for a down payment, further removing them from the housing market."
Signs of a millennial community
To expand on the previous report's findings, Redfin published an accompanying - and somewhat humorous - list of signs a neighborhood has a high population of millennials. Based on the idea that these communities favor diversity and a more international perspective, residents may have a harder time determining where to grab a bite to eat. With many cultures in one place, there are many types of cuisine to choose from.
Given that many residents are forgoing the step of building a family for a few more years, local parks more likely to be filled with dog owners rather than parents pushing their babies in strollers. Without children, millennials have more free time for their pets.
On the less serious side of the list, Redfin noted the bartender at a local pub may have a masters degree in astrophysics or comparative literature. While told through a humorous example, this point highlights the education level typically found in millennial neighborhoods.
What do millennials want out of their homes?
In response to the Redfin data, MarketWatch compiled a list of things millennials typically desire for their abodes. While diversity and affluence are important for the community these consumers live in, smaller but flexible spaces and home technology were cited as necessities for millennial homes.
Contact the Federal Savings Bank, a veteran owned bank, for information about getting a low cost mortgage for a trendy house in a millennial community.