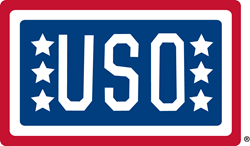 I can't thank Al and our friends at TODAY enough for shining a spotlight on the USO and the troops and families we support worldwide," says J.D. Crouch II, USO President and CEO. "Deploying a tour of this caliber is sure to be a treat...
Arlington, VA (PRWEB) September 19, 2014
WHAT: TODAY/USO Comedy Tour lead by TODAY co-anchor and weather feature anchor Al Roker
WHO: TODAY co-anchor and weather feature anchor, Al Roker
Comedian/former late night talk show host, Jay Leno
Musician Kevin Eubanks
Actor/comedian Craig Robinson
Comedian Iliza Shlesinger
WHEN: Fall 2014
WHERE: Undisclosed location in the Middle East
Note. For planning purposes the country name, base location and tour dates cannot be released at this time.
WHY: America's favorite weatherman Al Roker announces plans to bring laughter, smiles and good times to troops stationed on the frontlines as a part of his first-ever USO tour. Joining Roker in the TODAY/USO Comedy Tour are comedian/former late night talk show host Jay Leno, musician Kevin Eubanks, actor/comedian Craig Robinson and comedian Iliza Shlesinger. This USO tour will mark the first USO experience for Roker and Robinson, with Leno, Eubanks and Shlesinger having toured with the USO before.
Taking part in a time-honored USO tradition of bringing well-known stars overseas to visit, entertain and uplift troops, Roker will lead the group on a five-day USO tour and broadcast LIVE from the frontlines from an undisclosed military base in the Middle East. Prior to departing the U.S., Roker is asking the American public to help him help our troops and military families by raising funds to support the critical work done by the USO everyday around the world. To learn more visit https://www.crowdrise.com/roker.
On Tuesday, January 7, 2014, Roker announced to the world that he would be going on a USO tour in 2014 as part of NBC's TODAY 'Shine A Light' series," a year-long initiative focusing on service and giving back. Eight months later, Roker is fulfilling that promise.
QUOTES: Attributed to Al Roker:
"Freedom comes at a cost and the people who help pay that cost are the servicemen and women of our Armed Forces and their families. We can never repay them for what they do. My goal is to bring some laughs and smiles to those stationed on the frontlines with help from some amazing entertainers and the USO."
Attributed to J.D. Crouch II, USO President and CEO:
"I can't thank Al and our friends at TODAY enough for shining a spotlight on the USO and the troops and families we support worldwide. Deploying a tour of this caliber is sure to be a treat not only for the troops downrange but also their loved ones back home. Seeing familiar faces like Al and Jay in-person, on the frontlines, and not on television is sure to provide an extra special a touch of home."
About the USO
The USO lifts the spirits of America's troops and their families millions of times each year at hundreds of places worldwide. We provide a touch of home through centers at airports and military bases in the U.S. and abroad, top quality entertainment and innovative programs and services. We also provide critical support to those who need us most, including forward-deployed troops, military families, wounded warriors, troops in transition and families of the fallen. The USO is a private, non-profit organization, not a government agency. Our programs and services are made possible by the American people, support of our corporate partners and the dedication of our volunteers and staff.
In addition to individual donors and corporate sponsors, the USO is supported by President's Circle Partners: American Airlines, AT&T, BNSF Railway, Clark Construction Group, LLC, The Coca-Cola Company, Grand Canyon University, JCPenney, Jeep, Johnson & Johnson, Kroger, Northrop Grumman Corporation and TriWest Healthcare Alliance and Worldwide Strategic Partners: BAE Systems, BIC, The Boeing Company, ConAgra Foods, FedEx, Harris Teeter, Lockheed Martin, Microsoft Corporation, Procter & Gamble, TKS Telepost Kabel-Service Kaiserslautern GmbH & Co. KG and Wawa Inc. We are also supported through the United Way and Combined Federal Campaign (CFC-11381). To join us in this important mission, and to learn more about the USO, please visit uso.org.
About NBC's TODAY
NBC's TODAY is the news program that informs, entertains, inspires and sets the agenda each morning for Americans. Airing live from 7 am to 11 am ET, TODAY reaches more than 5 million people every day through its broadcast, and millions more through TODAY.com, the TODAY app, and social media platforms. Matt Lauer, Savannah Guthrie, Al Roker, Natalie Morales, Willie Geist, Tamron Hall, Carson Daly, Hoda Kotb, and Kathie Lee Gifford are the anchors and hosts, and Don Nash is the executive producer.
# # #