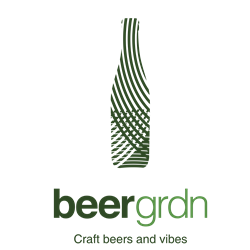 Shanghai (PRWEB) September 22, 2014
With more than 50 international bottled beers and 8 brews on tap, beergrdn will showcase one of Shanghai's most comprehensive beer lists. In addition to its extensive collection of local, unique and international craft beers, beergrdn will feature two custom-made proprietary beers with a local brew master: an American wheat, "Big Busty Wheat," and IPA brew "Shangh-IPA," with more signature craft beers to come. Trained mixologists will serve a wide selection of custom-crafted cocktails and vinophiles will be pleased by the interesting yet concise wine list.
The menu has been designed with an array of dishes to perfectly complement the unique beers on offer. It will be quality, casual dining with a simple and uncomplicated air, perfect for groups, sharing and celebrations. The menu will be mostly Italian American with a contemporary twist, plus one of Shanghai's first gourmet hot dog stands. Guests can choose cured meats, salamis and mozzarella cheeses from the Ham and Mozza bar, all served with focaccia baked in-house daily. Honest and rustic, the food is about bold flavors and traditional recipes served in an inviting, casual setting. The price point is designed to be accessible with the aim of giving guests a fun, no-fuss experience.
In appreciation of the ever-growing popularity of the craft beer movement, beergrdn will offer sessions with local craft beer brewers, beer knowledge events, and tastings; plus visits to brewing facilities and beer festivals and events, competitions and games.
There will be regular events, surprises, and BBQs and the vibe will be buzzy, vibrant and cozy. The space will feature over 60 retro arcade games as well other fun/interactive activities like beer pong, darts and game/theme nights. A perfect venue for large parties and groups, it will be a well-designed, lively space featuring quality service. In-house D.J.s and occasional live musicians will provide nightly entertainment with a focus on a nicely chilled plate of ambient/down-tempo beats and grooves with a special nod to the `80s.
The décor will be an eclectic mix of textures, styles, and eras: bold graphics, neon, funky wallpapers, beer paraphernalia, art, refurbished wood surfaces, and tiles, with a pop art-inspired keg wall as well as T.V.s for sport and movie nights. It will be a place that doesn't take itself too seriously, with a cheeky and quirky identity that will make people feel at ease: A perfect garden with communal tables designed for sharing and a perfect escape in the middle of the Shanghai metropolis.
In sum, it will be a modern, urban casual eatery that brings local independent brewers of craft beers to the forefront.
About INVEST HOSPITALITY (IH):
INVEST HOSPITALITY (IH) is a US-based responsible boutique investment firm specializing in the acquisition, development, and growth of hospitality brands and assets. IH was founded in 2013 by Alex Gaudelet and formed with a vision to create the most innovative platform for entrepreneurs and investors with shared values to partner in the hospitality industry.
About Cachet Hotel Group:
Cachet Hotel Group (CHG) is a Hong Kong-based management company established in May 2013. CHG was formed with a focus on creating distinctive hotel brands, r. and Cachet, while taking the URBN brand to the next level. CHG commits to being a company that cares with a corporate mission revolving around innovation, lifestyle, and personalization. With numerous projects in the works, CHG is focused on establishing properties in Greater China, Southeast Asia, and India.
About INVEST HOSPITALITY (IH Asia):
INVEST HOSPITALITY (IH) and Cachet Hotel Group (CHG) have formed a joint venture hospitality company named INVEST HOSPITALITY Asia (IH Asia). The partnership will focus on expanding established brands, developing exciting new brands and cultivating celebrity chefs' proven concepts across Asia.
IH Asia will capitalize on its United States and European relationships to create partnerships for hotel, residential, retail, and mixed-use developments.
Among its partnership-focused ventures, IH is opening L'Atelier de Joël Robuchon in cities including New York and Miami. Celebrity chef and restaurateur Tom Colicchio is also working with IH to bring the Craft family of restaurants to Asian cities.
Keep up with us:
http://www.beergrdn.cn
Facebook | beergrdn
Twitter | beergrdn
Instagram | #beergrdn
Weibo | beergrdn
Pinterest | beergrdn
For additional information or media inquiries, please contact:
Ms. Jan Lu
Vice - President – China Business Development
Invest Hospitality Asia (IH Asia)
Tel: (8621) 60798399
Email: jan@cachethotelgroup.com