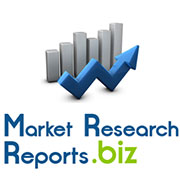 Global And China Bi-Metal Band Saw Blade Industry Size 2014 Market Analysis, Growth, Trends and Forecast 2017: MarketResearchReports.Biz
Albany, NY (PRWEB) September 19, 2014
The sales volume of bi-metal band saw blade continued to slide in China, totaling 49.45 million meters throughout the year 2013, down 2.5% year on year, largely due to international financial crisis, a drop in domestic Manufacturing Sentiment Index and a decline in the output of supporting sawing machine. Despite falling sales volume, the scope of decline narrowed, compared with year-on-year contraction of 5.2% in 2012.
View Full Report at http://www.marketresearchreports.biz/analysis/223631
As far as competitive landscape of the market is concerned, local Chinese bi-metal band saw blade companies have been expanding their capacities and making more investments in the R&D of new materials, new technologies and new products, thus continuously improving market shares of local brands, from around 20% in 1999 to 60% or so in 2013. The specific measures are as follows:
Capacity expansion: Bichamp Cutting Technology, a key manufacturer in China, raised its bi-metal band saw blade capacity from 5 million meters in 2009 to 11.72 million meters in 2013; Benxi Tool Limited Liability Corporation boosted its bi-metal band saw blade capacity from 6.30 million meters in 2010 to 15 million meters in 2013;
Download Detail Report With Complete TOC at http://www.marketresearchreports.biz/sample/sample/223631
R&D Expenses: Bichamp Cutting Technology lavished ever more capital on R&D during 2009-2013, from RMB3.38 million to RMB 11.54 million, or from 1.97% to 4.21% of the company's total revenue. In the first half of 2014, the company introduced the brand LEAPCUT, which is targeted at middle and low-end market.
While local brands are grabbing more market share, foreign players that focus on high-end products are also endeavoring to expand their presence in China. Take Japanese Amada for example. The company opened its Shanghai facility in Qingpu District of the city in May 2013; Amada Technical Center (China) opened in Shanghai in July 2013. The revenue of the company in China topped JPY 20 billion in 2012, and is expected to hit JPY 50 billion in 2014.
Browse All Published Reports by Same Publisher at http://www.marketresearchreports.biz/publisher/67
The Japanese Amada can provide all-round saw cutting services. In the first quarter of FY2014, the company earned revenue of JPY 51.4 billion, a jump of 13.8% from a year earlier, JPY 6.9 billion of which came from band saw business, up 14% from the year before and accounting for 13.4% of the company's total revenue.
It can be seen from development trend of the industry that the Chinese bi-metal band saw blade market is expected to recover during 2014-2015, for: 1) The demand for high speed steel, a main raw material for bi-metal band saw blade, started to pick up in the first half of 2014. Tiangong International, one of industry leaders, posted revenue of RMB 608 million from domestic high speed steel business, soaring by 231% year on year, which means that some downstream cutting tool manufacturers have resumed purchasing; 2) With gradual recovery of export markets and rapid development of emerging industries like automobile, aerospace, aviation, military industry and IT, sawing machine output in China is expected to emerge from negative growth and realize stable expansion in 2015.
About Us
Marketresearchreports.biz is the most comprehensive collection of market research reports. Marketresearchreports.biz services are especially designed to save time and money of our clients. We are a one stop solution for all your research needs, our main offerings are syndicated research reports, custom research, subscription access and consulting services. We serve all sizes and types of companies spanning across various industries.