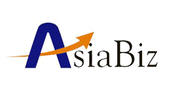 a special section of our guide details the tips on how to make a successful EP application in Singapore
Singapore (PRWEB) September 19, 2014
Singapore is economically growing and so is the desire of foreigners who wish to relocate to the city-state. For such professionals, managerial personnel, executives and specialists with good credentials, the option given by the country's Ministry of Manpower (MOM) is to secure a Singapore employment pass (EP).
To assist in this, Asiabiz, a Singapore immigration and incorporation consultancy has published a guide detailing the procedure of obtaining a Singapore EP.
Notably, the qualifying monthly salary for young graduates from good institutions to apply for an EP is S$3,300, while more experienced candidates need higher salaries to qualify.
Importantly, according to Singapore laws, it's always the employer or an authorized third party that makes the EP application to MOM. Employee themselves are not allowed to do so.
"A special section of our guide details the tips on how to make a successful EP application in Singapore. Chances of approval are higher if the applicant's skills-set compliments the local work-force and is being paid the appropriate local salary. It also helps if the employer belongs to a niche industry that requires personnel with specialized skills-set to function, or is an established company with a successful track-record of more than three years," said Mr. James Nuben, head of taxation at AsiaBiz.
Another important consideration that employers in Singapore must keep in mind before employing foreigners is the newly-introduced Fair Consideration Framework (FCF).
"Under FCF, every not-exempted Singapore company must first advertise the particular position on the government portal http://www.jobsbank.gov.sg for 14 days before it can make an EP application. This is to ensure that Singaporeans have a fair shot at every job opportunity in the country," explained Mr. Nuben.
Moreover, Asiabiz's guide advises employers to extensively use MOM's Self-Assessment Tool (SAT) to assess whether a candidate meets the EP requirements, as a positive SAT indicates higher chances of the application approval.
Other sections in the guide deal with how to use the EP Online service of MOM and the list of documents required to make an EP application.
"If the application is made online, then processing time is between 7-14 working days. Manual applications take around five weeks. An approved EP is normally issued for up to three years," added Mr. Nuben.
The final section of the guide deals with passes available to family members of the EP holders in Singapore.
"The EP holder's legal spouse and unmarried children under 21 years are eligible for dependent's pass (DP), while common-law spouses, unmarried handicapped children above 21 years, step-children under 21 years, as well as parents, can secure the long term visit passes. A DP holder is also allowed to work in Singapore by securing a letter of consent from MOM," concluded Mr. Nuben.
-END-
To view the full guide please click http://www.asiabiz.sg/how-to/relocate/apply-for-singapore-employment-pass/
ABOUT ASIABIZ SERVICES
Asiabiz Services is a Singapore-based consultancy offering business solutions for both local and foreign professionals, investors and entrepreneurs. Our areas of expertise include company incorporation, offshore company set-up, accounting, taxation and other related corporate services. Asiabiz Services also provides work visa and immigration services to foreign professionals wishing to relocate to Singapore.
120 Telok Ayer Street, Singapore 068589
Phone: +65 6303 4614