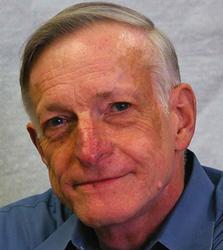 "When teachers learn how to make student thinking visible, they really see a transformation in the learning of their students. It's one of the most important things we can teach teachers today."—Alvin Crawford, KDS CEO
New York, NY (PRWEB) September 24, 2014
Knowledge Delivery Systems(KDS) and Research for Better Teaching(RBT) have joined forces to create "Making Student Thinking Visible" (MSTV), an in-depth online course. The leading pedagogical practices of Jonathan Saphier, Ed.D. —author of The Skillful Teacher, now in its sixth edition—are brought to life in this interactive professional development course for K-12 educators. Saphier is founder of RBT, an educational professional development and consulting organization dedicated to improving classroom teaching and school leadership throughout the U.S. and internationally.
Drawing from Saphier's experience in leading large-scale district improvement projects and his work with teachers and students, this new course will help districts looking to build educators' capacity to ignite student discourse, cultivate student-led learning, and guide students to articulate their thinking.
Through KDS' online course experience, educators will expand their knowledge base with resources on engaging students in a meaningful way across grade levels and content areas. Jon Saphier states, "The purpose of this course is to help teachers acquire the skills to create a robust talk environment for all students…where they are all challenged and enabled to think deeply, critically, and frequently and interact out loud with one another. If educators want high-expertise teaching to be a part of their practice and get low-performing, low-confidence kids to believe in themselves, this is one of the most important skills to have in their repertoire."
The instructional techniques presented throughout "Making Student Thinking Visible" support meeting the rigorous standards of the Common Core by generating the deep reading of text and evidence-based writing and talking those standards call for. The Common Core requires students to demonstrate mastery of learning and to utilize critical thinking skills to justify their responses and explain their process. In order to cultivate repeated use and practice of these skills, educators need to actively integrate the Speaking and Listening Standards of the Common Core. This course builds educators' techniques in helping all students meet these standards.
"When teachers learn how to make student thinking visible, they really see a transformation in the learning of their students. It's one of the most important things we can teach teachers today, and one of the best things we can give our kids. The KDS team was excited to collaborate with education expert Jon Saphier and film his methodology in action in the classroom—and we look forward to sharing these practices with districts nationwide," stated Alvin Crawford, CEO of Knowledge Delivery Systems.
This new course includes teacher interviews, video modeling of effective practices in authentic classrooms, and engaging discussions with Saphier. The course also features education consultant Lucy West, who has worked closely with New York City Public Schools and is founder of Metamorphosis: Teaching Learning Communities. She states, "One of the main reasons I think "Making Student Thinking Visible" is important is because it's actually at the essence of great teaching. How do people learn? They learn by doing things and by talking about what they are doing with others…and then through that process they come to understand."
About Knowledge Delivery Systems
Knowledge Delivery Systems(KDS) is the leading provider of research-based, blended-model strategic professional development solutions for districts, schools, and teachers. KDS' mission is to help school districts and states transform professional development to dramatically improve teacher effectiveness and raise student achievement. KDS solutions systematically build district-wide capacity to address their most important challenges—closing the achievement gap, Common Core instruction and assessments, cultural competency, diverse learners and differentiation, coaching and instructional leadership, and 1-to-1 classrooms. KDS online courses are developed by the nation's leading education experts and researchers and are delivered on the KDS Professional Learning Platform (PLP).
About Research for Better Teaching
Research for Better Teaching (RBT) is an educational professional development and consulting organization dedicated to the professionalization of teaching. Founded in 1979 by Jonathon D. Saphier, Ed.D., RBT works to strengthen organizational culture and to institutionalize the study of teaching within schools and throughout school districts. Dr. Saphier is co-author of The Skillful Teacher: Building Your Teaching Skills—a widely acclaimed resource book in teacher training courses and RBT staff development courses.