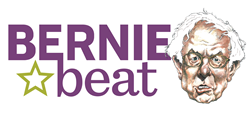 Burlington, VT (PRWEB) September 22, 2014
Everyone is talking about Hillary Clinton. But who is Bernie Sanders — the fist-pumping, Democratic Socialist Vermont senator who may challenge her in the Democratic primary? For more than four decades, the politician known simply as 'Bernie' has often inspired, sometimes irritated and nearly always captivated Vermonters with his trademark economic populism and, yes, that Brooklyn accent.
As Sen. Sanders publicly weighs a 2016 presidential campaign, Americans will want to get to know him as well as Vermonters do. That's why Seven Days — Vermont's award-winning independent weekly — has launched Bernie Beat (Berniebeat.com), a digital guide to Sanders' colorful political career, from his eight years as mayor of the "People's Republic of Burlington" to that 8 1⁄2 hour speech against Bush-era tax rates on the floor of the Senate.
Seven Days dug up a treasure trove of mostly pre-digital resources — including hard-hitting articles and original source video — from more than 30 years of local Bernie-watching, to create a multimedia timeline that tells the real story of the outsider who would be president. The micro-site, which also features Bernie "singing" tunes from a long-forgotten 1987 album entitled "We Shall Overcome," is a ready-made archive of inside information that is essential to understanding one of the nation's most iconic public servants.
Find it at Berniebeat.com.
Independently owned Seven Days was founded in 1995. In 2013, Editor & Publisher selected it for inclusion in its annual feature "10 Newspapers That Do It Right."