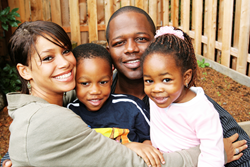 The benefits to homeowners through mortgage modifications, forbearance plans and other workout solutions, give homeowners much needed help as they recover from hardship
Raleigh, NC (PRWEB) September 22, 2014
Housing Counseling is a vital part of positive outcomes for homeowners experiencing hardship, according to recent research. CESI's Homeownership Center has been hard at work throughout the housing crisis, helping distressed homeowners obtain more than 1300 workout solutions including loan modifications, forbearance or repayment plans since 2008. In total, CESI Housing Counselors have assisted more than 5,000 individuals and families over the last 6 years.
A recent study, conducted by NeighborWorks America along with The Urban Institute was released in September 2014. The report was based on analysis of nearly 240,000 homeowners through June 2013. Their research found that homeowners who work with housing counselors are, on average, almost three times more likely to obtain a money-saving mortgage modification, nearly twice as likely to get caught up on missed mortgage payments and about 60 percent less likely to fall behind again.
Nationwide, more than 1.8 million homeowners have been helped by the National Foreclosure Mitigation Counseling program (NFMC), administered by NeighborWorks America since 2008. CESI's Homeownership Center has conducted more than 1,000 NFMC counseling sessions for local homeowners experiencing a housing crisis.
Ms. Williams is just one example of a family assisted by housing counseling. She contacted CESI in early 2014 to assist her with a loan modification. After recently avoiding foreclosure with the assistance of a family member, she was now facing a temporary loss of income following the birth of a child and was afraid of losing her home. CESI's housing counselors were able to work with her lender, complete the necessary paperwork, and obtain a HAMP modification on her mortgage, saving her more than $250 per month.
"This is one example of how we've been able to help countless homeowners avoid foreclosure through the NFMC counseling, an invaluable program for North Carolina citizens," said Sheryl Merritt, Housing Program Manager.
"The benefits to homeowners through mortgage modifications, forbearance plans and other workout solutions, give homeowners much needed help as they recover from hardship. Housing counseling services play an instrumental role in homeowner success," added Ms. Merritt.
Consumer Education Services, Inc. CESI is a 501 (c)(3) not-for-profit organization that helps consumers achieve financial freedom by offering a complete life cycle of services: financial counseling, housing counseling, credit counseling, financial literacy education and bankruptcy counseling. CESI has been operating since 1998, maintains an A+ Better Business Bureau rating, and has securely remitted over $1 billion in bill payments for clients. For more information, please visit CesiSolutions.org