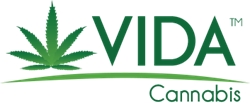 With a strong team coupled with complimentary values and a focus on rigorous quality assurance and research, AltMed shares both our scientific DNA and our commitment to patients.
Ottawa, ON (PRWEB) September 23, 2014
Vida Cannabis Corp. is pleased to announce the signing of a Strategic Alliance Agreement with Florida-based AltMed LLC.
The two companies will collaborate on research, quality assurance, and technical expertise. They'll also pool business development know-how to capitalize on complimentary strengths in their respective markets.
"We're deeply impressed with the level of sophistication, and operational know-how designed into the Vida Cannabis team as they work toward building the most advanced medical marijuana facility in Canada," says David Wright CEO of AltMed. "We have a parallel commitment to excellence in Florida, and we've identified vital complementary strengths and best practices that will guarantee that both of our companies excel."
Headed by former pharmaceutical executives, AltMed is focused on the science of medical cannabis. AltMed is forging skill-building alliances to lead in the delivery of effective, safe and well-tolerated alternative medicines. AltMed's ultimate goal is to help people live better lives.
"With a strong team coupled with complimentary values and a focus on rigorous quality assurance and research, AltMed shares both our scientific DNA and our commitment to patients," says Greg Wilson CEO of Vida Cannabis.
Vida Cannabis has assembled outstanding production, quality control and research talents to pursue its vision of becoming Canada's preeminent cannabis products innovator. The company has worldwide connections to the best production expertise in established markets including the Netherlands.
AltMed and Vida Cannabis are committed to science, compassion and community in their respective markets.
About Vida Cannabis: Vida Cannabis Corp. is working to develop uniquely high quality products to meet customer needs in the growing global marketplace for legal cannabis-based products. Initial operations are centered on the Canadian market, where the Federal Government has established national guidelines enabling best-in-class producers to acquire commercial production licenses for medicinal purposes. Vida has assembled one of the top management teams in the world, and has extensive access to expertise and resources in the United States, Canada and Europe. Its 315,000-square-foot production facility, located in Stellarton, Nova Scotia will be one of the largest, most advanced medical marijuana facilities in Canada.
About AltMed: AltMed LLC is a fully integrated, science-based Florida company dedicated to striving for compassion, community engagement and pharmaceutical industry precision in the development, production and dispensing of medical cannabis. Established in early 2014 by a consortium of Sarasota residents, AltMed's Executive Chairman and its CEO earned impressive credentials as top pharmaceutical executives. AltMed is participating in a competitive process with the intention of becoming one of five Florida licensees selected to grow and dispense medical cannabis under the Compassionate Medical Cannabis Act of 2014. For more information please visit AltMed.co.
Disclaimer:
This announcement does not constitute or form part of, and shall under no circumstances be considered as, an offer to sell, a solicitation to purchase, or advice on investments in any securities of Vida Cannabis Corp. ("Vida Cannabis"). Offers and solicitations shall be expressly identified as such and made in compliance with applicable securities laws. This announcement is for information purposes only. It should not be relied upon as a basis for investment decisions. You should consult with your own investment, accounting, legal and tax advisers to evaluate independently the risks, consequences and suitability of any investments you are considering. Whilst the information provided here is believed to be reliable, it cannot be guaranteed. It may contain forward-looking statements made by or on behalf of Vida Cannabis about its business or financial objectives, position, strategies or expectations. Such forward-looking statements may be identified by words such as, or similar to, "intends," "anticipates," "believes," "expects" and "hopes" and includes, without limitation, the development of production facilities, approval from regulatory authorities and the ability for Vida Cannabis to obtain adequate financing to meet its business objectives. These statements involve inherent risks and uncertainties that could cause actual results to differ materially from those indicated. The statements in this announcement do not guarantee future performance. Vida Cannabis does not undertake any obligation to update any information provided in this announcement. In Canada, Vida Cannabis (Canada) Ltd., a wholly owned subsidiary of Vida Cannabis, must obtain approval from Health Canada in order to operate as a licensed commercial producer under the Marihuana for Medical Purposes Regulations. Vida Cannabis makes no representations or warranties that it will receive Health Canada approval.