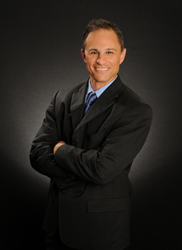 I'm a big believer that people don't want to be sold by you, they want to be sold on you
(PRWEB) September 22, 2014
Dennis Giannetti, certified go-giver coach and speaker, is scheduled to speak at the AdvantaIRA Real Estate Expo on October 1 in Fort Myers. He will be discussing how to turn dreams into dollars and passions into profits.
Dennis will be traveling from West Palm Beach to speak at the expo. "I'm a big believer that people don't want to be sold by you, they want to be sold on you," says Giannetti. "This means raising your standards, knowing your priorities and CANI, or constant and never ending improvement." His core belief is that selling is serving. Individuals and entrepreneurs can have both a meaningful and a profitable career that supports an outstanding quality of life for self and others.
His primary goal is to create opportunities for clients that perpetuate the selling is serving philosophy. He also provides programs and service that increase the balance in clients' checkbooks and lives. Dennis offers four key programs to reach these goals, one of which he will discuss at the AdvantaIRA Real Estate Expo. Not only is Dennis a certified go-giver coach and speaker, he is also a certified mediator and Chief Training Officer for Lang Realty. He holds his master's degree in conflict resolution, as well as a second masters in training and development. Dennis also has his real estate license.
The AdvantaIRA Real Estate Expo 2014 is the largest and most popular event that AdvantaIRA Trust hosts every year. This event is geared towards the real estate industry and its focus is primarily on current and developing market trends and updates. The event is expected to be a widely attended event. Realtors, investors, and individuals interested in real estate investment knowledge are encouraged to attend!
Event: AdvantaIRA Real Estate Club Expo 2014
Date: Oct. 1, 2014
Time: 4:30-7:30 pm
Location: Ter-Tinis (7050 Crystal Dr., Fort Myers, FL 33907)
Cost: No cost for attendees
To Register: Please visit http://www.AdvantaIRAREClubExpo.EventBrite.com
Questions about the AdvantaIRA Real Estate Club Expo on Oct. 1 or Dennis Giannetti, please email Brenda Whetsell at Brenda(at)AdvantaTrust(dot)com or call her directly at 239-333-4913 for more information.
About AdvantaIRA Trust
AdvantaIRA Trust is a self-directed IRA administrator that provides tax-deferred and tax-free investment opportunities, superior customer service, and educational tools to assist investors in realizing the maximum benefits possible within IRAs. AdvantaIRA makes it easy to use self-directed retirement plans to invest in assets that the individual investor knows, understands, and can control. For more information on how to self-direct call us at 239-333-1032 or visit www(dot)AdvantaIRA(dot)com.