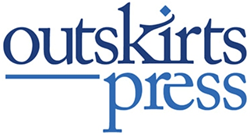 Outskirts Press, a self-publishing services provider, has announced that author Lesha Fite (Acker) has earned the Outskirts Press Best Book of the Year Award for her book, No Fear.
Denver, CO (PRWEB) September 19, 2014
Lesha's work was voted the top honor in front of the four finalists selected from the most recent Colorado Independent Publishers Association EVVY award winners. Lesha Fite will receive the $1,500 Grand Prize from Outskirts Press as well as wide recognition through social networks, and a widely distributed press release. An exclusive award seal will also be added to her cover for all future printings of her paperback novel.
No Fear is Lesha's second book. She published her first book, Powdered Donuts in 2010. She graduated from Texas Tech University, Magna Cum Laude, with a degree in Early Childhood Education. Over the last week, thousands of readers and writers were invited to vote for their favorite. The Outskirts Press Best Book of the Year Award recognizes not only the author with the writing talent to compose an award-winning book, but with the marketing prowess to promote one. No Fear ultimately collected the greatest percentage of votes.
Besides receiving the $1,500 Grand Prize, Lesha Fite (Acker) will now reap the benefits of extensive promotion of her book by Outskirts Press. A feature story that covers her inspiration to write the book, her own writing process and her personal story will be widely distributed throughout the social networks in the near future.
Find out more about Lesha and her book, No Fear, at http://outskirtspress.com/nofear/
About Outskirts Press, Inc.
Outskirts Press provides top-quality, full-service self-publishing plus book advertising services for writers plus experts that are looking a affordable, quickly, plus flexible method to publish plus distribute their books worldwide whilst keeping 100% of their rights, 100% of their income, plus 100% of the creative control. http://www.outskirtspress.com.
###
Outskirts Press, Inc., 10940 S. Parker Rd – 515, Parker, Colorado 80134
http://outskirtspress.com 1-888-OP-BOOKS