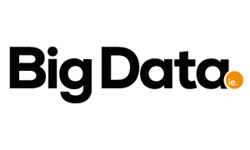 But what are the best practices for marketing leaders trying to capture, manage and process information in today's Big Data world?
Miami, FL (PRWEB) September 23, 2014
Marketers can no longer be afraid of the vast amounts of data now available to them. For those willing to take on the challenge and turn data into action, the rewards can be endless. But what are the best practices for marketing leaders trying to capture, manage and process information in today's Big Data world?
The Big Data & Marketing Innovation Summit returns to Miami on November 6 & 7, with an all-star line up of pioneers set to share their challenges, experiences and successes with data. Attendees will learn how to derive real business value from marketing, customer and business information.
Amongst the keynote speakers is the Saad Harneed, Head of Marketing Technology at LinkedIn. In his presentation, Saad will explain how LinkedIn 'Leverage Big Data Analytics To Power Lifecycle Marketing' and outline the changes that have occurred in the relationship between customer and companies. Due to information sources like social media, customers are now in complete control of how they learn about products and services. For marketing to be effective in today's era, companies have to consider the lifecycle of each individual lead and empower customers with the right information in the right context, at the right time. Big Data analytics creates massive opportunities for companies to achieve this efficiently and cost effectively.
Saad will be joined by 25+ speakers from Salesforce, the Financial Times, Humana, JC Penney, Sears, Virgin Vacations & more. The summit will tackle the issues that matter most to today's marketing decision makers, including driving customer engagement, organizing for customer data management and user level web analytics across multiple platforms, to name a few. In addition, the exhibition area will be filled with the most innovative solution & service providers, including Dun & Bradstreet, BeyondCore, MataScale & more…
To view the full schedule, or for more information on the Big Data & Marketing Innovation Summit, visit: http://theinnovationenterprise.com/summits/big-data-marketing-innovation-summit-miami-2014
About Innovation Enterprise:
Innovation Enterprise, a CFO Publishing company is an independent business-to-business multi-channel media brand focused on the information needs of Senior Finance, Operations, Planning, Strategy, and Decision Support & Advanced Analytics executives.
Products include IE.Summits, IE.Finance, IE.Analytics, IE.Operations, IE.Strategy, IE.Membership and IE.Insights. Whether it's delivered online, or in person, everything IE produces reflects the company's unshakeable belief in the power of information to spur innovation.