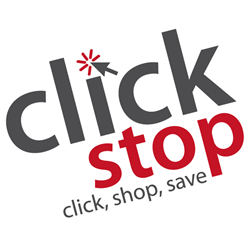 We employ the best people because the best people want to work for us.
Urbana, IA (PRWEB) September 22, 2014
Online retailer Clickstop has been recognized as a Top 100 Workplace by the Des Moines Register for the second consecutive year. Clickstop landed at #2 in the Small Business category this year. The company placed 4th in the same category in 2013. The rankings are based completely on employees' opinions from an anonymous survey performed by Workplace Dynamics.
"We employ the best people because the best people want to work for us," commented Chief Culture Officer, Jim Mayhew. "Our competitive advantage is our culture – how we work – and our people fuel our success. Achieving the Top Workplace award is great because it reinforces that the most important part of this company – our people – are not only getting great results from a business perspective but they're also enjoying the time they spend here. I'm so proud to be a part of the Clickstop team."
The Top Workplaces list recognizes great companies based purely on the opinions of the people who work there through an employee survey. The survey asks employees 22 questions to assess company fundamentals and organizational health. Employees are asked to give their opinion on the direction of the company, execution of work, leaders' understanding of what's going on, and how they relate to the higher purpose or mission of the organization.
This is the fourth workplace-focused award Clickstop has achieved since 2013, including recognition by the Corridor Business Journal in June as the #1 Coolest Place To Work in the Corridor in all categories. In addition, the company has been recognized for the fifth consecutive year on the Inc. 500 | 5000 Fastest Growing Companies list by Inc. Magazine.
"We are excited for the future and the opportunity our company will provide for an even greater number of high performing people," stated Mayhew. "When you have this many people operating in their strengths and heading the same direction, there's no limit to your potential."
About Clickstop, Inc.
Clickstop is the parent company of a suite of online retail stores based in Urbana, Iowa. Focused on offering relevant products, timely delivery, and excellent customer service, Clickstop web properties serve diverse markets that include the moving and cargo control industry, energy efficient insulation products, and home organizing solutions. For more information visit http://www.clickstop.com or watch our film at http://www.clickstop.com/thinking-big.