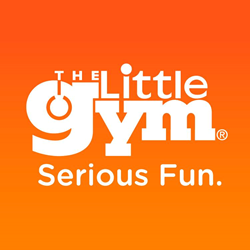 A pair of shoes can, seriously, change the entire life of a child who has nothing to wear on their feet.
Houston, Texas (PRWEB) September 22, 2014
The Little Gym of Houston, Texas has partnered with Stride Rite to support Soles4Souls, a charitable organization based in Nashville, Tennessee that provides shoes to children living in impoverished environments who cannot afford proper footwear. A pair of shoes can, seriously, change the entire life of a child who has nothing to wear on their feet. Confidence, comfort, and health are all improved when a child can put on a properly fitting pair of shoes to play, grown, and live. Aside from the good feeling of giving back to children in need, parents will be rewarded with gifts from the partnering companies.
Parents can bring the gently worn shoes their children have either grown out of or simply do not want to any of the participating Stride Rite Soles4Souls donation drop boxes. In exchange for the donation, parents will be given a 20% discount on any same-day Stride Rite purchase and a gift certificate for one free class at any The Little Gym location in Houston.This partnership promotion will run from September 3rd through September 30th, 2014.
The "Big Hearts, Little Shoes" initiative was created by The Little Gym, a physical and mental learning and development center for children aged 4 months through 12 years with 11 locations in Houston, to help instruct their young students and their parents on the importance of giving back to those less fortunate and making an impact on the community, both locally and globally. To help explain the Soles4Souls donation drive, and the partnership between the two children-oriented companies, Stride Rite and The Little Gym have created an animated video that uses a voice over narration from child actor Jonathan Morgan Heit, from the shows "Bedtime Stories" and "Jake and the Never Land Pirates." The video is designed to get children excited about being of service to their community through charity, and educate them and their parents on the "Step into Action" Soles4Souls shoe donation drive. Look for the video on the Stride Rite official website and online by searching "Stride Rite and The Little Gym Step into Action."
About The Little Gym
The Little Gym is an internationally-recognized children's physical development center. The Little Gym's focus on "Three-Dimensional Learning" incorporates physical, mental and social development, within the context of a fun, non-competitive gym environment. In addition to parties, The Little Gym offers regular classes and camps for children from four months to 12 years old, ranging from gymnastics and sports skills to karate and dance. More information, including a list of locations, can be found at http://www.thelittlegym.com/Pages/Houston-Area.aspx.