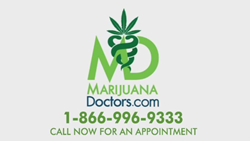 This is something we have been working on for about 6 months and when launched will include over 15 CPT codes for physicians to use for each and every qualifying condition specific to each state, that will be reimbursable by insurance companies.
Las Vegas, Nevada (PRWEB) September 20, 2014
MarijuanaDoctors.com recently returned to New York from its extremely successful showing at the PAIN Week conference that was held at the luxurious and wonderful Cosmopolitan Hotel and Casino in Las Vegas from September 2nd to September 6th.
While MarijuanaDoctors.com primarily attended PAIN Week in the hopes of educating physicians in regards to medical marijuana as a viable and legitimate tool to treat chronic Pain, MarijuanaDoctors.com accomplished goals it had never even believed capable prior to attending Pain Week. MarijuanaDoctors.com was able to interact, learn about, and build relationships with over 150 new physicians from across the nation. Of those relationships created, more than 100 of the physicians were from current legal states. More than 40 of those doctors currently practice in states that do not as of yet have medical marijuana but their support is not only deeply appreciated but essential for the ultimate expansion and acceptance of medical marijuana in America.
Due to this immensely positive and effective response MarijuanaDoctors.com has adopted a organizational goal of aligning itself with at least one physician in every single non-legal state by the end of this year so that when the tides of change finally come, our service will be prepared to assist patients and physicians alike across any number of different cannabis related topics.
Additionally MarijuanaDoctors.com has begun collaborating and working closely with 8 different drug screening labs across the nation to develop and launch a new insurance reimbursement module that shows a real world market value worth over $85 billion dollars when looking at a 100% market share, this is before any physical cannabis is bought or sold.
According to the companies CEO Jason Draizin, "The goal is to provide physicians not only with a turnkey solution for software compliance, but also a procedural workflow for the doctors to evaluate a patient, and determine if medical cannabis is the best treatment for that individual."
He went on to explain that because MarijuanaDoctors.com is both a marketing and an internet technology company that it has a unique understanding of how certain aspects of the medical marijuana industry integrate into each other. The company's Chief operations officer John Nicolazzo elaborated, "This is something we have been working on for about 6 months and when launched will include over 15 CPT codes for physicians to use for each and every qualifying condition specific to each state, that will be reimbursable by insurance companies. Our projections for this model in the United States alone are potentially worth over $1.2 billion as a company evaluation."
Needless to say these are extremely exciting and fast paced times in regards to the new programs and models MarijuanaDoctors.com is developing and planning to launch within the next 60-90 days. Any parties wishing to receive more information on the details regarding the soon to be released insurance programs should contact Mr. Nicolazzo directly at (305) 728 - 4858