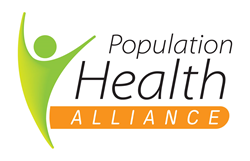 There is a 'dark side' of mobile health that is rarely discussed. There is great enthusiasm about m-health and technology has far outpaced the current laws and regulations. Those are the issues our panel will explore.
Washington, DC (PRWEB) September 24, 2014
The Population Health Alliance, the leader in advancing the principles of population health, announced today that its Executive Director, Fred Goldstein, will present at the 2014 HERO (Health Enhancement Research Organization) Forum, which takes place Sept. 29 through Oct. 3 in San Diego.
Goldstein will be part of the panel Wellness, Social Media/Technology and Compliance as part of the Innovators Workshops, on October 1, at 1:30 pm, to the more-than-400 employers, employee health management providers, industry professional organizations, and research experts who are expected to attend the HERO Forum.
"There is a 'dark side' of mobile health that is rarely discussed," said Goldstein. "While there is great enthusiasm for m-health and the data derived from these devices and apps, the use and potential abuse of this information has far outpaced current laws and regulations. Our panel will be exploring these issues, by presenting real life examples of the unique legal and compliance challenges brought on by the meteoric rise of technology clashing with the realities of the law as well as the objectives of the Affordable Care Act."
The other panelists are Jim McSherry, Enquiron; Truth Fisher, Employment Law Attorney, Advisors Law Group, LLP; and Glen Nebel, Health & Welfare Employee Benefits Attorney, Advisors Law Group, LLP.
"The HERO Forum attracts the top minds in employee health management and gives employers a platform to ask questions of noted experts, to share experiences with other employers, and to learn about the latest research and trends in employee wellness," said Jerry Noyce, president and CEO of HERO. "We're thrilled to have Goldstein on our esteemed lineup of presenters this year."
Goldstein is the Founder and President of Accountable Health, LLC. He has over 25 years of senior management experience in the health care industry encompassing Disease Management and Wellness, HMO, hospital and physician group operations, strategic planning, mHealth, marketing, product development, network development, and government affairs. He received a BA in Zoology from U.C. Berkeley and a MS in Health Care Administration from Trinity University in San Antonio, Texas.
Registration information and a complete agenda for the HERO Forum can be found online at http://www.the-hero.org, or by calling HERO at 952-835-4257.
###
About the Population Health Alliance
The Population Health Alliance (PHA) is a global trade association of the population health industry. Its more than 80 members represent stakeholders from across the healthcare delivery system that seek to improve health outcomes, optimize medical and administrative spending, and drive affordability. Through its robust advocacy, research and education initiatives, the PHA offers members a forum to advance shared learning and applied research to further innovation and establish best practices in the population health field. Visit http://www.populationhealthalliance.org to learn and get ready to attend the PHA Forum 2014, in Scottsdale, Arizona on December 10-12, 2014.
About HERO
Based in Edina, Minn., HERO (the Health Enhancement Research Organization) is a non-profit corporation dedicated to the creation and dissemination of employee health management research, education, policy, strategy, and leadership. HERO was established in 1996 as a not-for-profit, 501(c)3 corporation to create high quality employee health management (EHM) research, especially that dealing with the impact of modifiable health risks on health care costs. To learn more, visit http://www.the-hero.org.