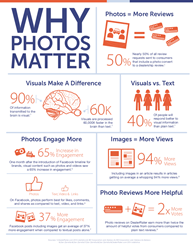 WALTHAM, Mass. (PRWEB) September 22, 2014
DealerRater, the world's premier car dealer review site, today announced the release of LotShot™, a web application that helps dealership employees easily snap and share customer photos via email at vehicle delivery. The app further cements the customer relationship post-sale and dramatically improves the dealership's chances of receiving an online review on DealerRater.
Formally unveiled at the 17th Digital Dealer Conference & Exposition, the LotShot app is accessible from any desktop computer, tablet or mobile device, and is offered as a complimentary feature for dealerships who subscribe to one of the company's current Certified Dealer Program packages. Shared via email, the photos capture customers as they receive the keys to their new vehicle and provide them with a keepsake of their shopping experience. The emailed photos are accompanied by a request for customers to share their dealership experience with other in-market shoppers on DealerRater.
"Collecting a steady stream of reviews is a critical ingredient for dealerships to maintain a strong online reputation and ultimately build trust with consumers," said DealerRater CEO Gary Tucker. "LotShot adds an element of fun to the review collection process by capturing the excitement of the moment a dealer's customer receives his or her new car."
Data gathered from a LotShot pilot test with dealerships revealed that nearly 50 percent of customers who received a LotShot photo also wrote a review on DealerRater.
"LotShot has been a game changer for our review collection efforts," said Rusty Gentry, general manager of Toyota of Plano, a DealerRater Certified Dealer located in Plano, Texas. "Many more of our customers are now sharing their stories, which helps us create long-lasting relationships with them."
Customers who write a review through LotShot email requests have their photos included with their story online. New- and used-car shoppers are more likely to engage dealerships featuring these photo reviews, which earn more than twice the amount of helpful votes from DealerRater users compared to plain text reviews.
"With LotShot, actual customer photos now appear alongside our reviews on DealerRater, enhancing the level of trust that potential customers have in our reviews and in our dealership," said Joshua Fichter, director of operations at Five Star Ford, a DealerRater Certified Dealer located in North Richland Hills, Texas. "With photo reviews, our potential customers can now visualize doing business with us."
Attendees of the 17th Digital Dealer Conference and Exposition can learn more about DealerRater and LotShot by visiting booth number 402. For more information or to sign up for the Certified Dealer Program, please visit http://www.dealerrater.com/CDP.
# # # # #
About DealerRater
DealerRater was founded in 2002 as the first car dealer review website worldwide. DealerRater is the world's #1 online resource for anyone seeking trusted third-party information on automobile dealerships. DealerRater features nearly 41,000 U.S. and Canadian car dealers, more than 1.6 million consumer reviews and over 1 million cars for sale. DealerRater attracts more than 10 million consumers every year who visit the site to search for car dealerships, read reviews, write their own descriptive reviews, and find car deals – all for free.
In addition, DealerRater offers qualified car dealers a Certified Dealer Program as a reputation management tool to help them grow their online presence and achieve higher SEO rankings across the Web. Today, more than 5,200 dealers are members of the award-winning DealerRater® Certified Dealer Program. DealerRater is proud to have earned the #137 position on the 2012 Inc. 500 list, an exclusive ranking of the fastest-growing private companies in the United States. And with a recent equity investment from Great Hill Partners, a Boston-based private equity firm focused on growth companies, DealerRater is well poised to continue its global expansion, accelerate product innovation and evaluate strategic acquisition opportunities. DealerRater was also recently awarded a Technology Leadership Award from Dealer Marketing Magazine and another "Top Rated" Reputation Management award in the fourth annual DrivingSales Dealer Satisfaction Awards. For more information, visit http://www.DealerRater.com or call 800-266-9455.
Press Contact:
Jeff Perlman
Brandware Public Relations: Los Angeles
jperlman(at)brandwarepr.com
818.317.3070
Anthony Popiel
Brandware Public Relations: Atlanta
apopiel(at)brandwarepr.com
770.649.0880, ext. 310