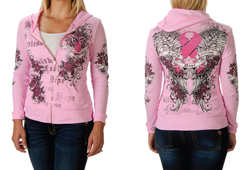 Dayton, Ohio (PRWEB) September 22, 2014
Liberty Wear announces they are moving forward with their Faith, Hope, and Fearless apparel line. October is national recognition for breast cancer, and like clockwork, Liberty Wear is once again leading the way with their American Made Apparel to help fight the disease.
With the start of their line last September, Liberty Wear has sold almost 6,000 items and raised almost $10,000 dollars. That money was donated to multiple non-profit organizations to help all the areas of fighting the disease from research to helping families at home.
Liberty Wear has released new items to continue the fight and continue to grow their Faith, Hope, and Fearless Line. They ask all to join and do what they can to finally find an end for this disease.